#591 Tydirium Strobe Module
Packaging the ATtiny85 Lambda-class shuttle "Tydirium" navigation strobe circuit as a small board that can be added to an existing lighting setup.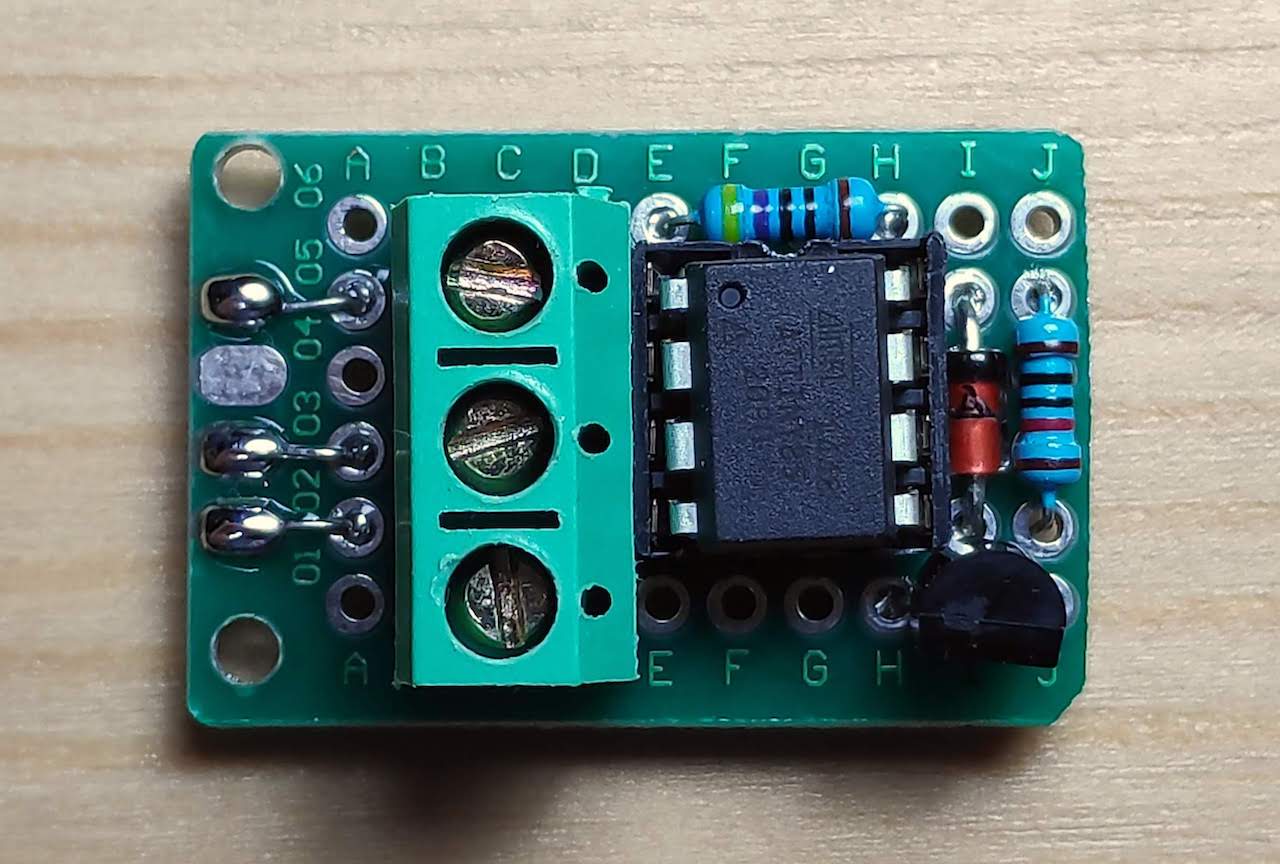 Notes
In LEAP#589 I figured out the navigation strobe pattern for the Tydirium shuttle and demonstrated it with a freeform circuit.
This project describes a variation of the circuit on a small module/board that could be used to add the ELD flashing pattern to existing LED wiring.
Circuit
The ATtiny85 microprocessor does all the hard work, with some support circuitry:
zener diode provides some basic over-voltage protection.
a 2N7000 n-channel MOSFET for low-side LED control, instead of driving directly from the ATtiny85. This will allow it to switch up to 500mA of LED current.
Although the circuit is best powered with 3-5V, it can handle up to about 10V without complaint. A 9V battery will incur 150mW dropped across the 100Ω resistor.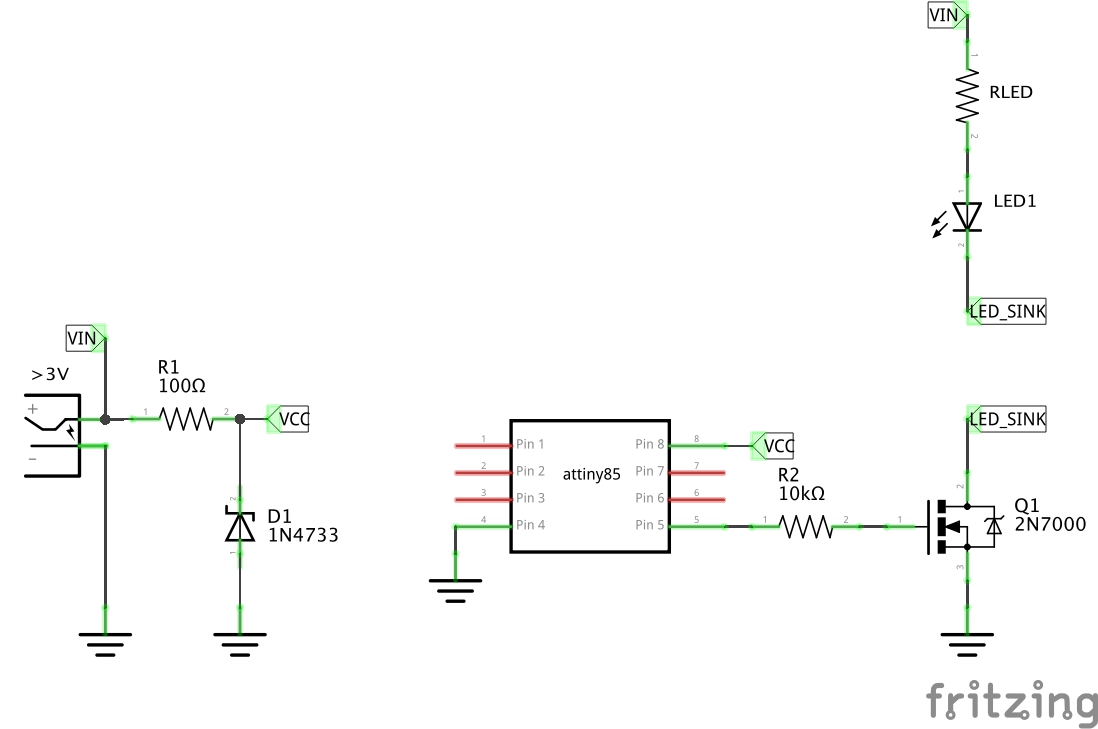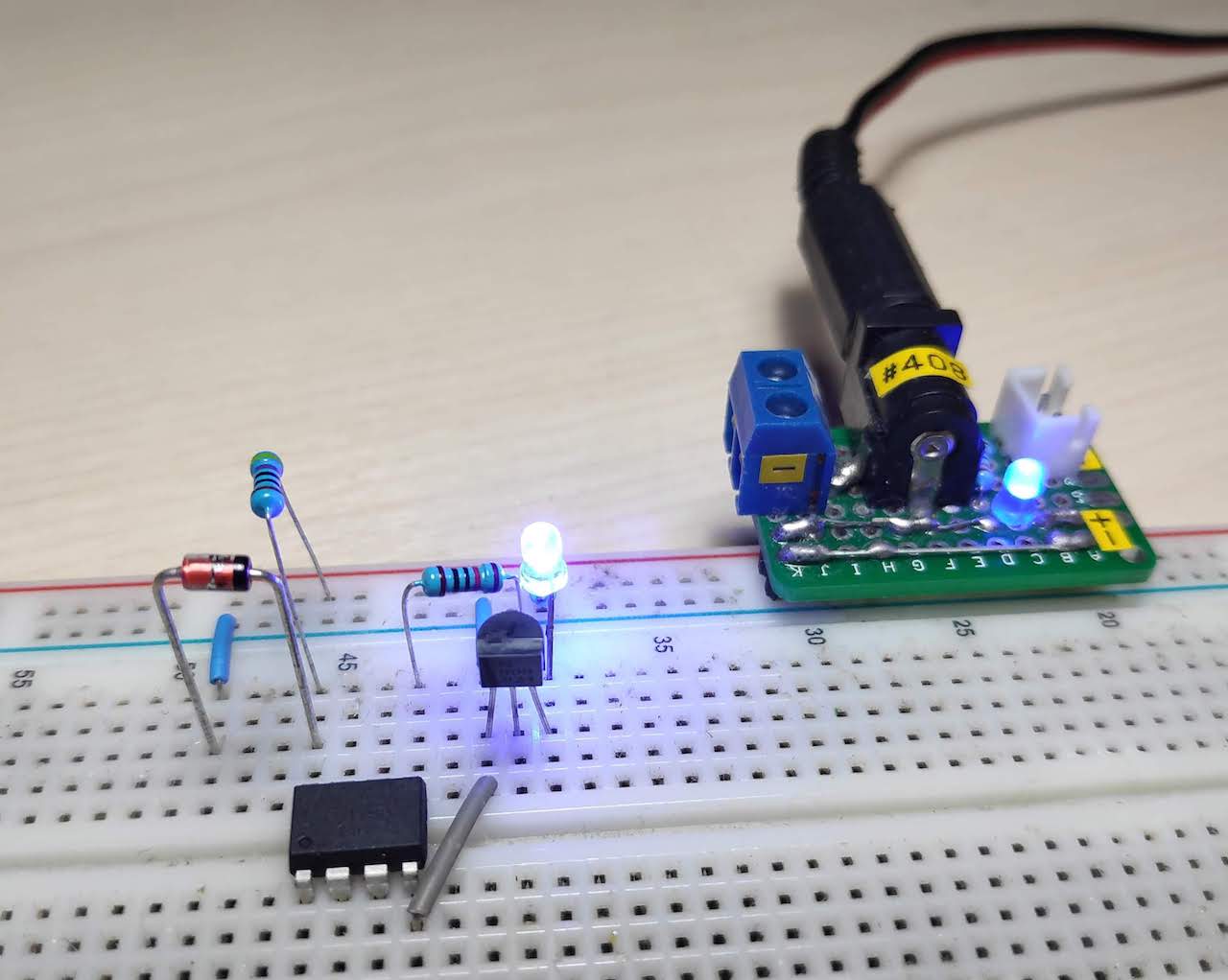 Module Design
The module is designed to be easily fitted to existing circuits.
There are three connections required:
positive power supply for the microcontroller. Ideally 3-5V, but can handle up to 9V.
negative power supply for the microcontroller.
the negative end of the LED(s) to be switched.
These connections can be made to either:
the screw terminals on the board
or soldered to the corresponding solder pads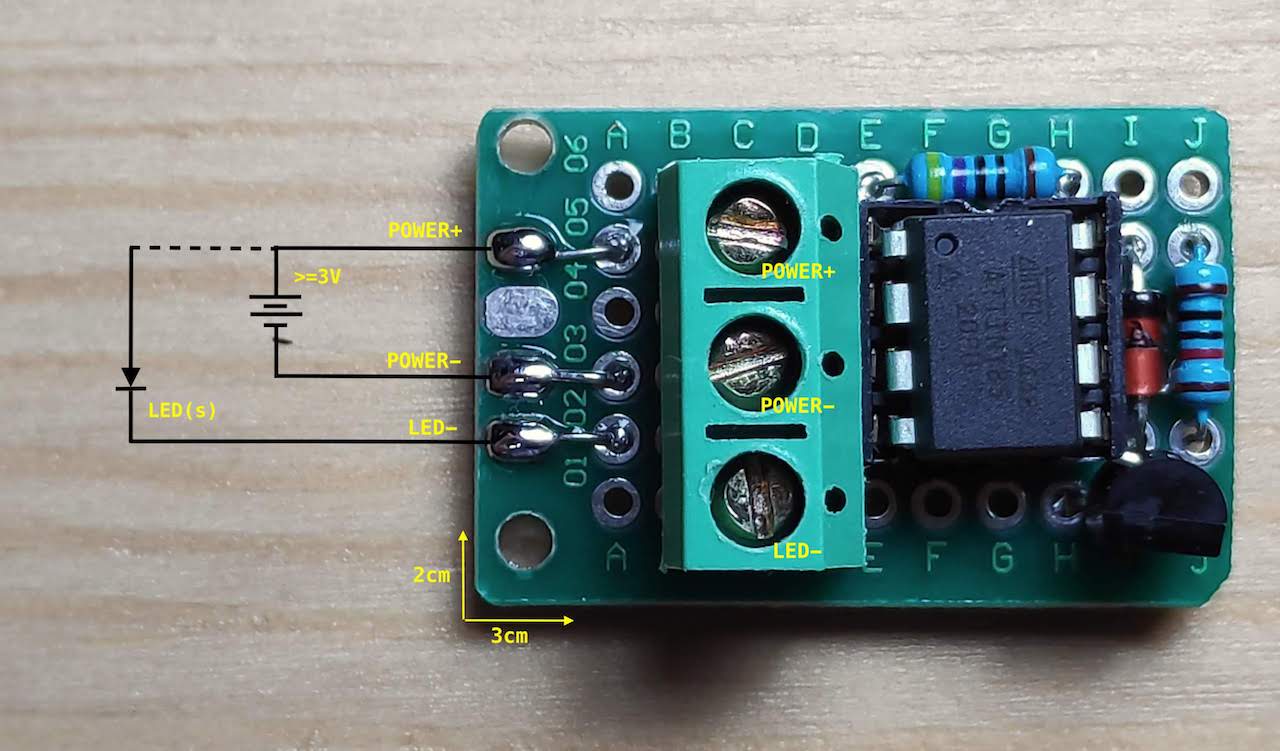 The LEDs may be separately powered from the microcontroller, provided both power supplies share a common ground. For example:
2 x AAA/AA (3V) batteries could be used to power the microcontroller
a 12V power pack is powering a LED array
will work fine, as long as the negative of the 12V power pack is also connected to the negative of the battery pack
Demonstration
Here's a quick test with a 3V (2xAAA) battery pack. At this voltage, an LEd doesn't really need a curret limiting resistor, so in this example, an LED is just directly wired from #v to the LED- control terminal.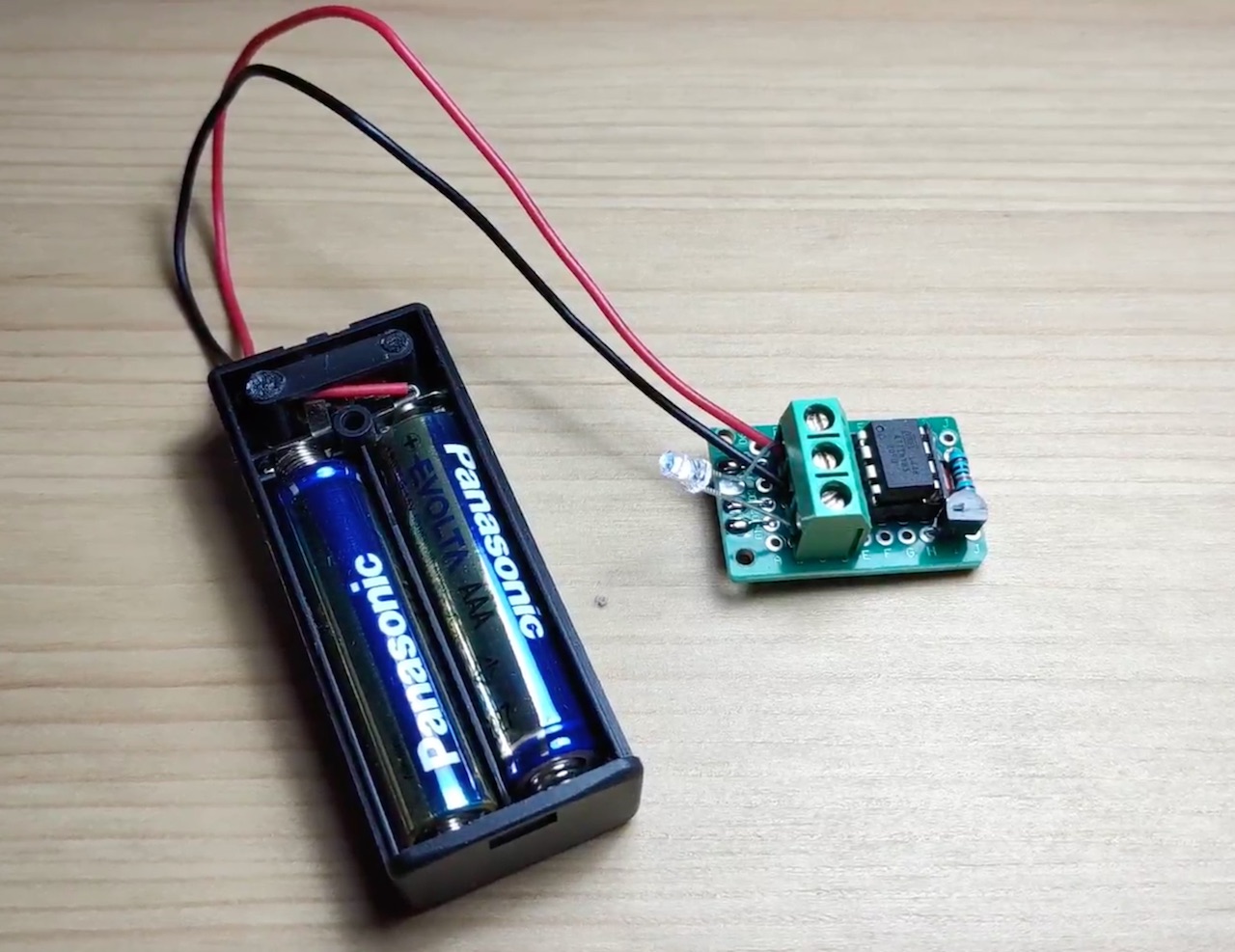 Programming
The ATtiny85 is programmed with the TydiriumStrobe.ino sketch.
Credits and References