#038 ElectretADC
Use an Arduino to read the amplified signal from an electret microphone.
Notes
The electret microphone is biased to about 1V, and the AC component of the signal tapped via C1.
The microphone signal is then fed to the LM324 set for a non-inverting DC gain of 23 to convert it to a full range analog input.
G = 1 + Ra1/Ra2 = 1 + 22/1 = 23

Although the LM324 is not particularly specialised for audio applications, it works OK for a quick test. I'll probably redo this when I have an LM386 Low Voltage Audio Power Amplifier available.
The amplified signal is read by the Arduino and plotted with PlotNValues (a simple Processing sketch).
Here is a sample. The lower trace is the mic signal presented to the non-inverting input, the upper trace is the amplified signal output from the OpAmp: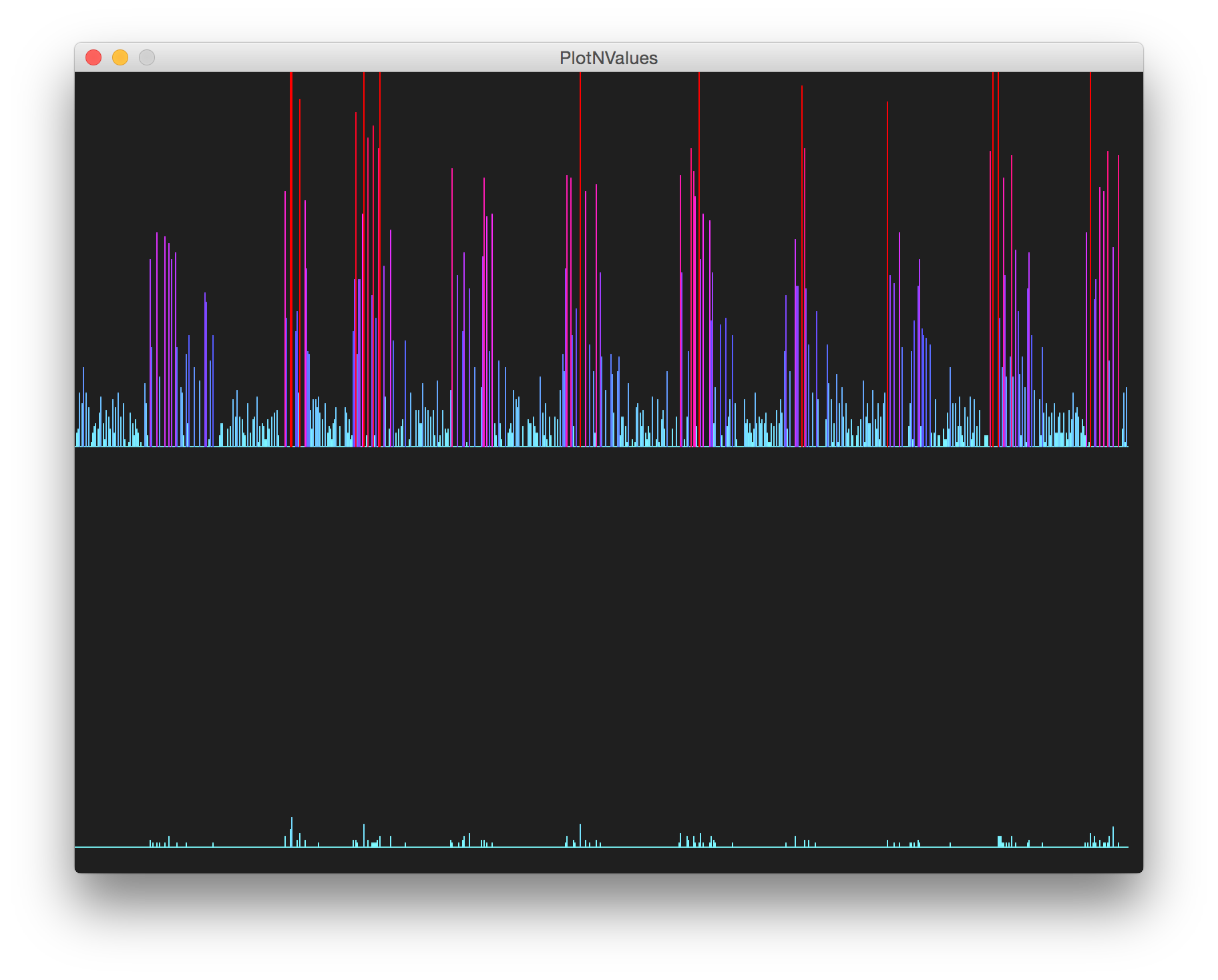 Construction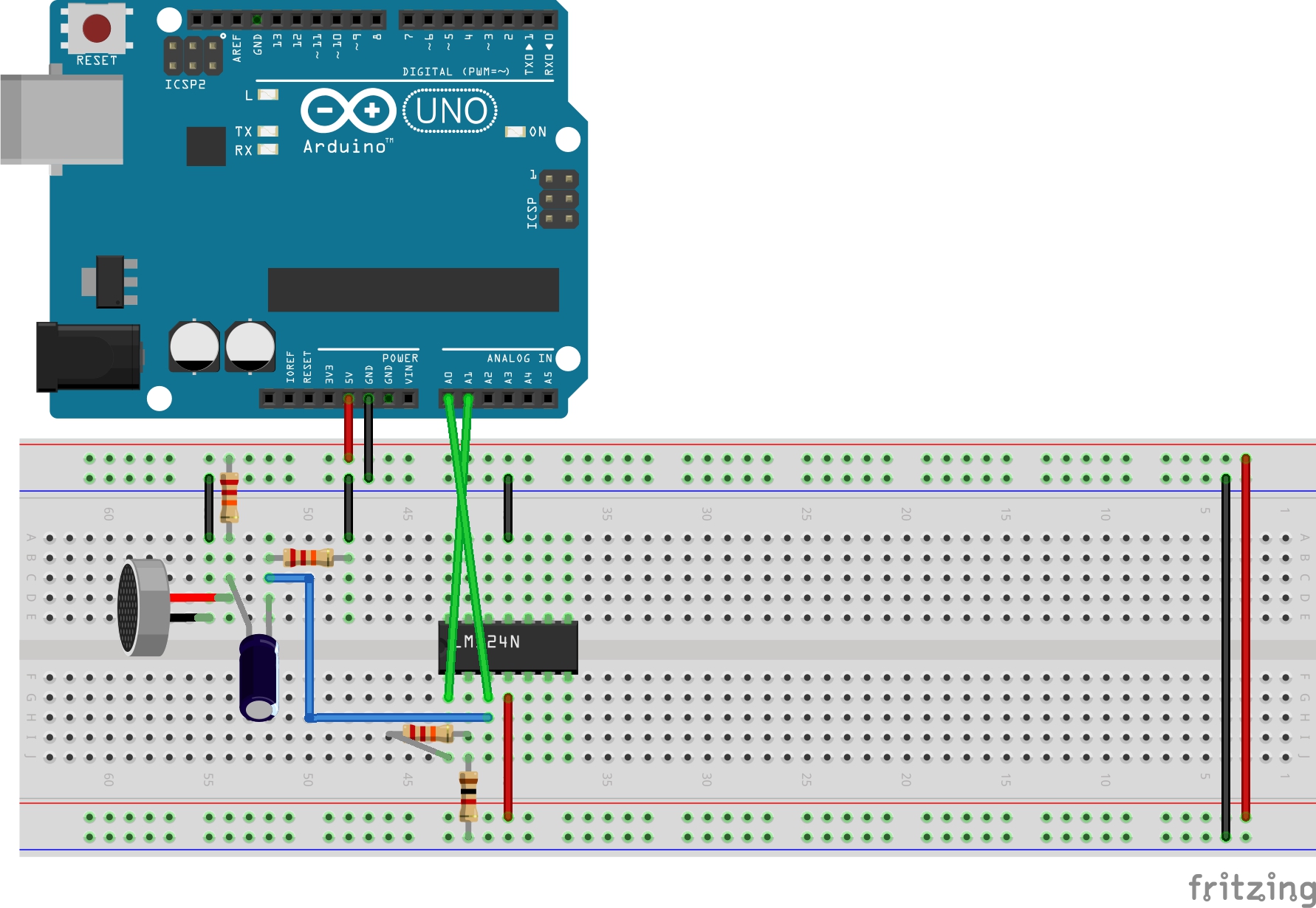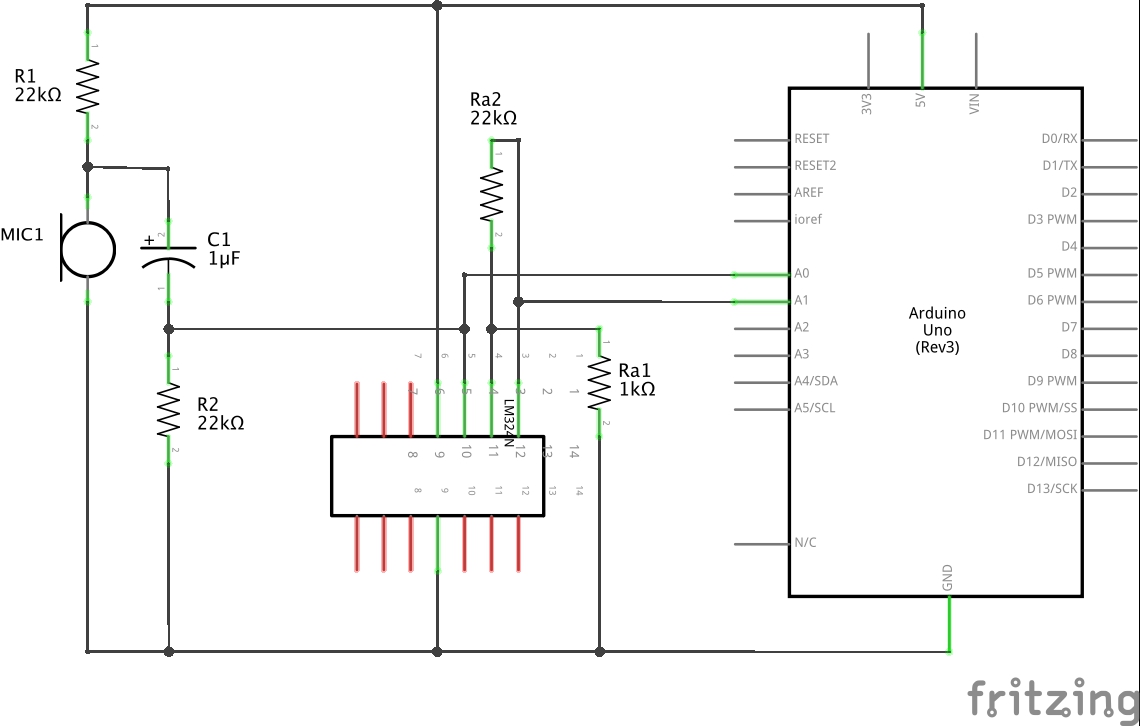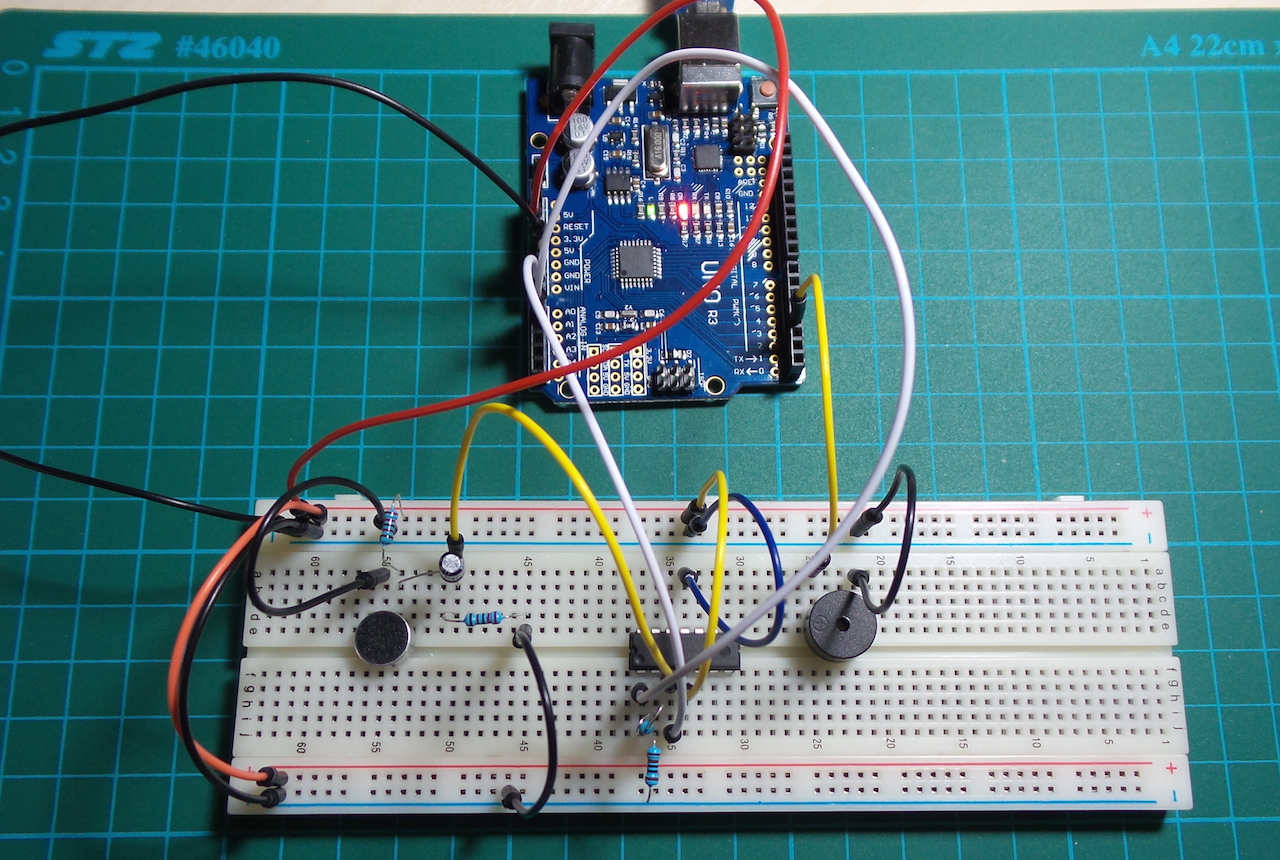 NB: for simplicity, the circuit is powered from the Arduino 5V pin. That works fine, although it is equally possible to use a separate power supply (but ensuring there is a common ground connection).
Credits and References