#518 Lipo Tester Module
Just a quick look at a 1S to 8S battery tester and alarm module.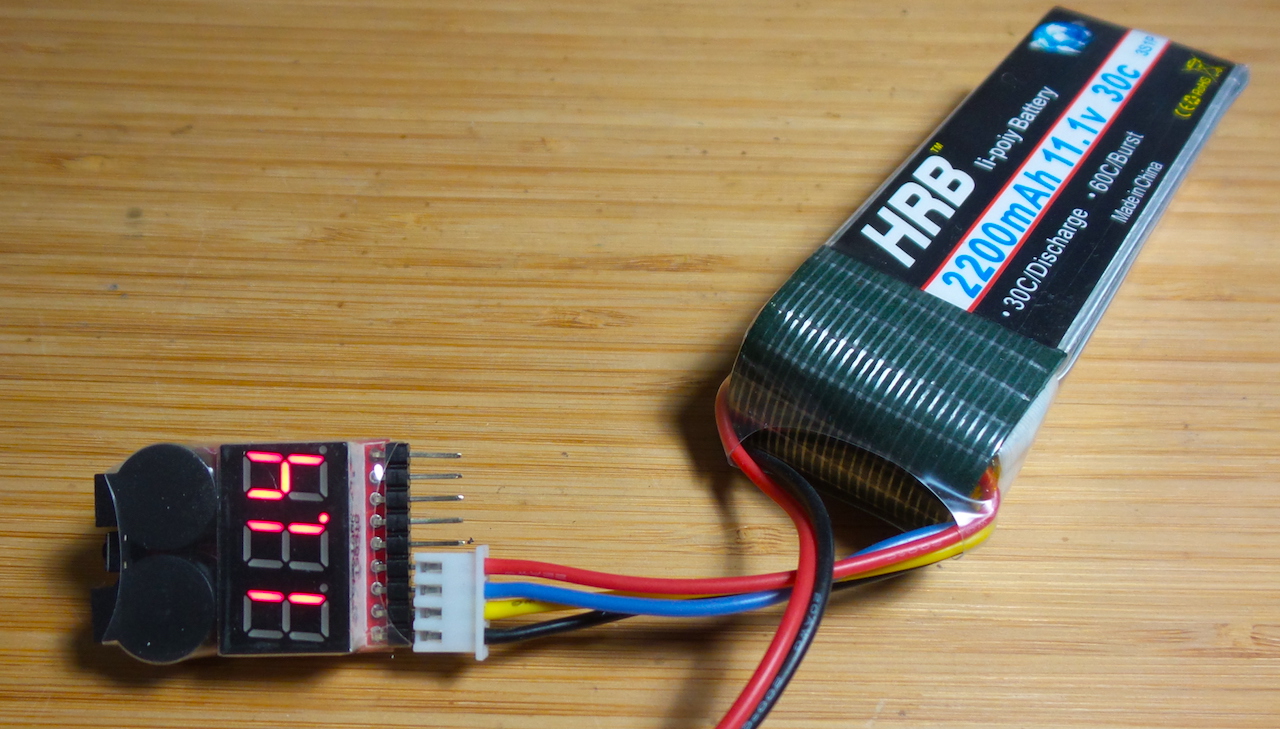 Notes
I picked up a 1-8S voltage monitor and alarm from an aliexpress seller
for 1-8s Lipo/Li-ion/LiMn/Li-Fe
Voltage detection pricision: 0.01V.
Unit voltage display range: 0.5V-4.5V.
Total voltage display range: 0.5V-36V.
1S test mode voltage range: 3.7v-30v.
Low voltage alarm mode for 2-8S.
Alarm set value range: OFF-2.7V-3.8V, preset value 3.3V. Pushbutton (top) can change the voltage settings and save.
When the voltage is below the set value, it will buzzer with red LED light.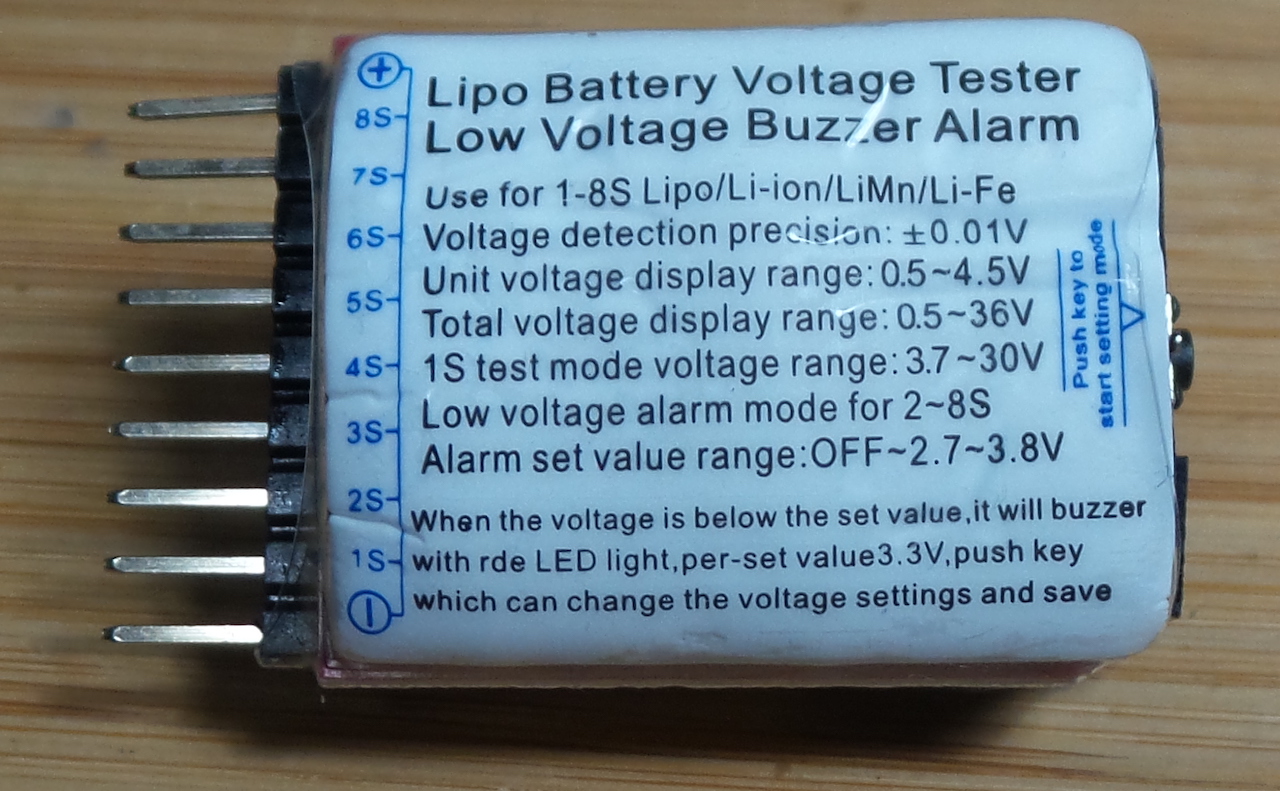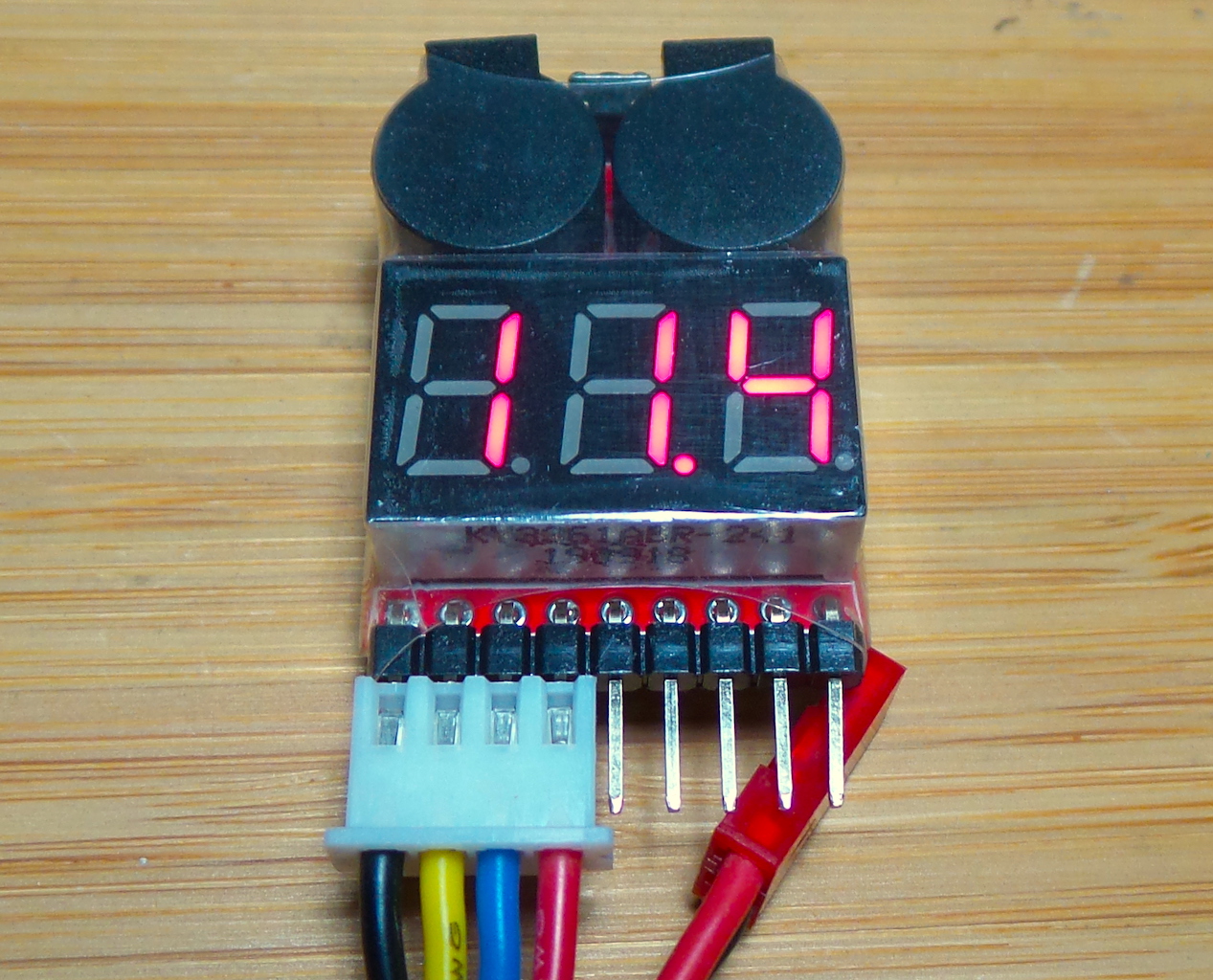 Construction
Taking a closer look but cutting off the heat-shrink protector. I found the 3-digit LED display also still had it's protective plastic attached (which I took the opportuntiy to remove).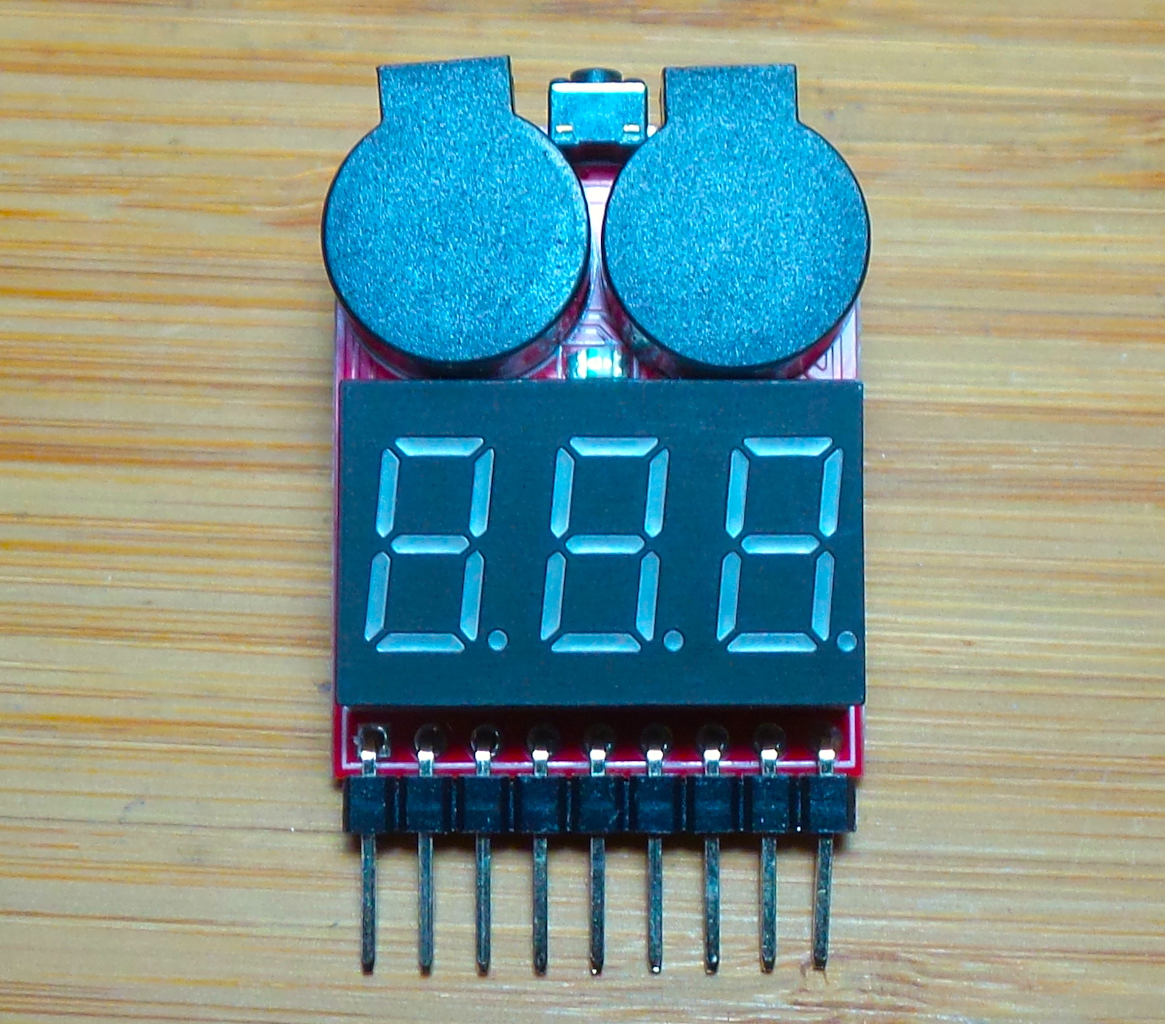 It seems power is tapped from the 1S unit to drive the alarm, and voltage dividers are used to scale the voltage of each battery cell to a level that can be read by a microprocessor's ADC.
I haven't desoldered the LED display (yet), but if I did it looks like I'll find a PIC or other brand of microprocessor underneath..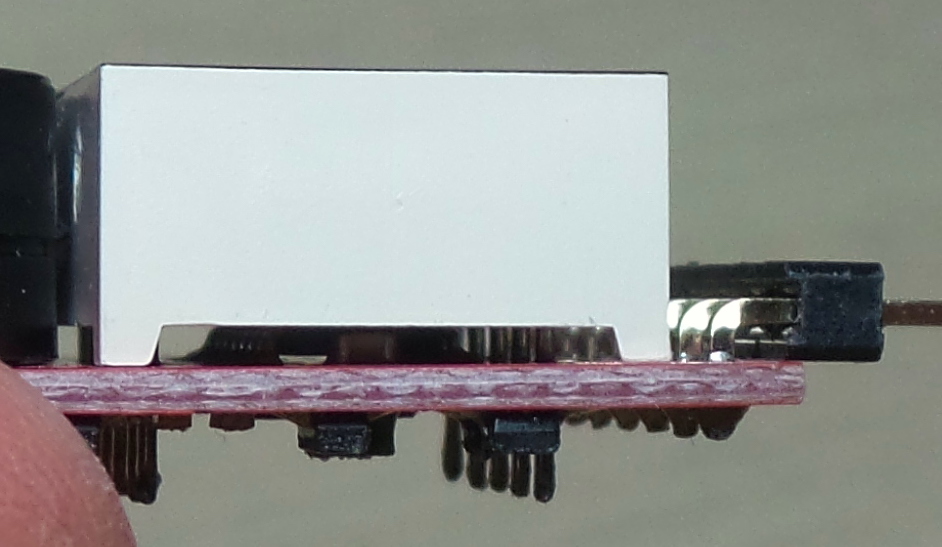 Credits and References