#137 ToroidJouleThief
Test a Joule Thief circuit based on a ferrite toroid.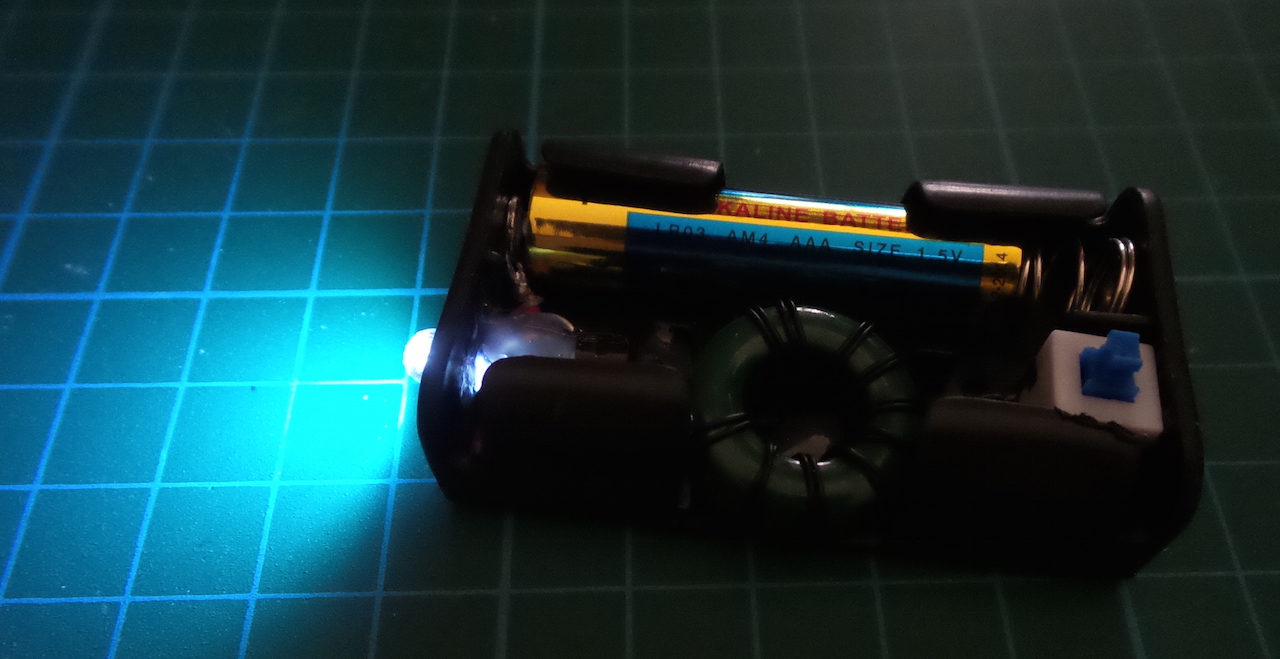 Notes
This circuit achieves a voltage boost, enough to drive an LED with forward voltage in excess of the power supply. In fact it can continue to run the LED as the battery is depleted. I haven't tested this yet, but apparently it should work down to a battery voltage of ~0.3V under load
The circuit is all over the internet, but I used RimstarOrg's video as a guide.
In this circuit I'm driving a 5mm white strawhat LED, with a forward voltage of 3-3.2V. No small feat for a single 1.5V AAA!
Winding the Toroid
I used an 18mm ferrite ring and 30AWG solid core wire. The two wires are wound in a pair in the same direction - about 10 turns - but they are connected in reverse in the circuit:
| Winding | In From | Out To |
| --- | --- | --- |
| 1 | V+ | Collector |
| 2 | Base | 1kΩ->V+ |
Construction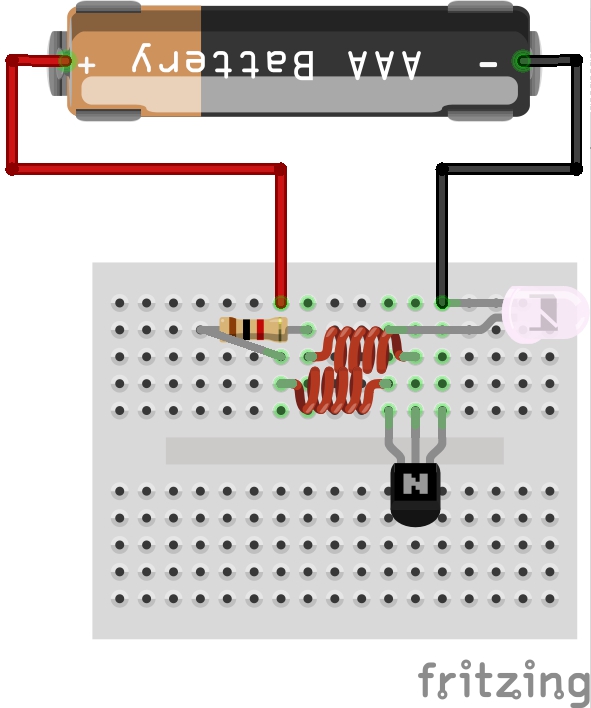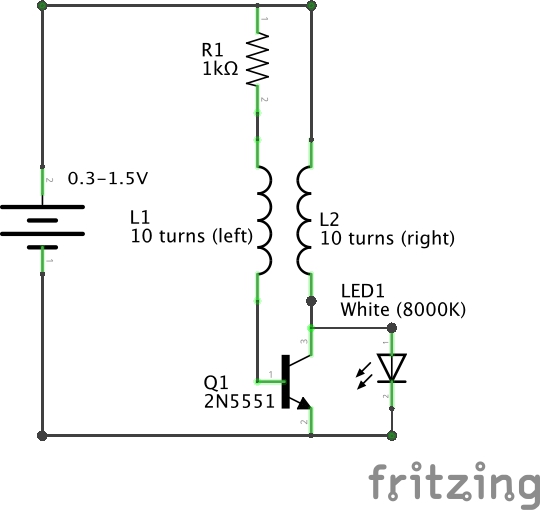 On a Breadboard..
A 1.44V AAA supply running the LED..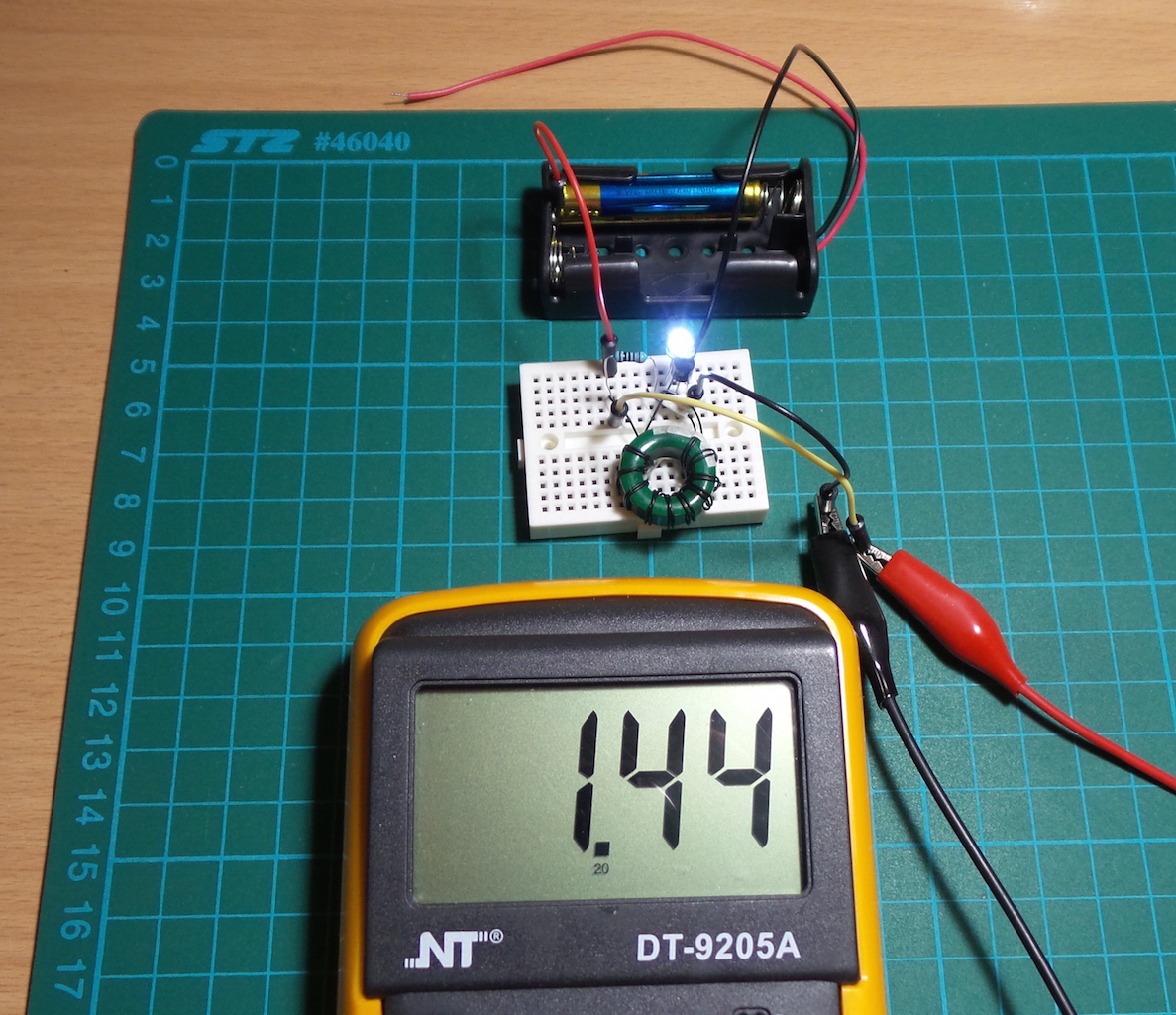 Squeezed into Battery Pack
Fits a single AA or AAA battery, with a switch added for convenience. Makes a decent night light..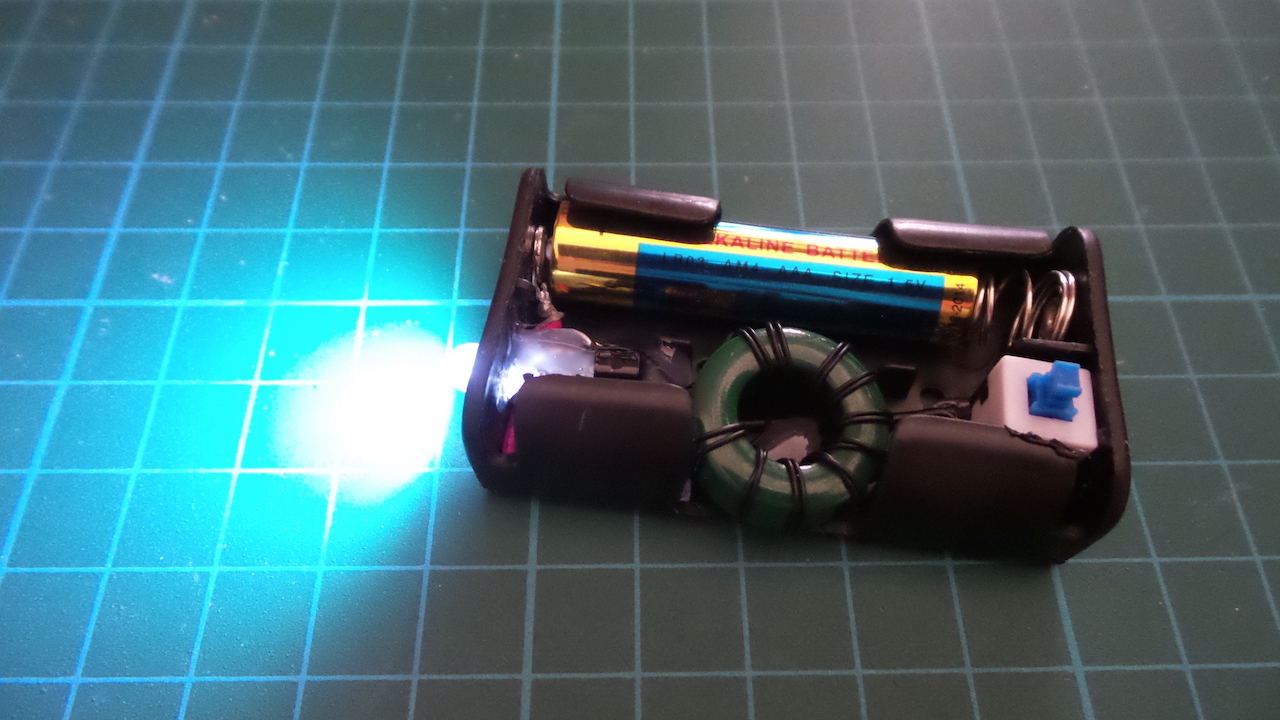 Credits and References