#541 TL431 Multivibrator
An unusual multivibrator using a programmable reference with clean square wave output.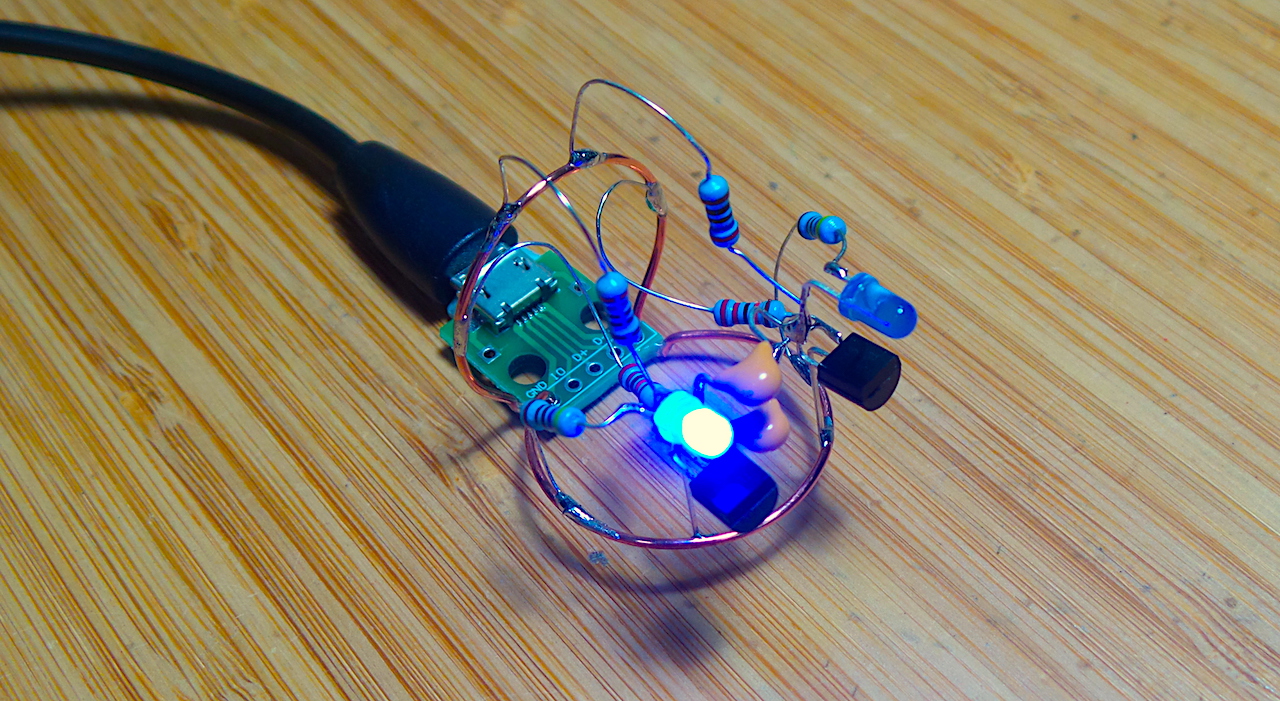 Here's a quick demo..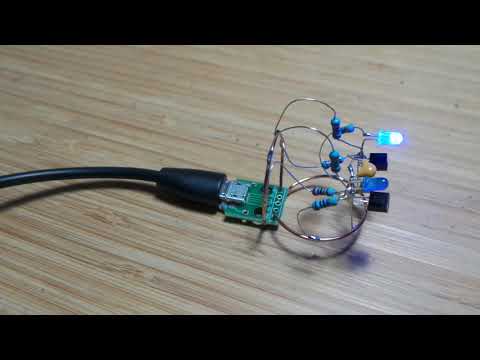 Notes
I found an unusual multivibrator design by Gilles Clément in Elektor Magazine, issue 7/2009. It is similar to BJT designs, but uses a TL431 precision voltage reference instead. And it oscillates - who'da thunk!
Construction
Here's my version of the circuit, available in EasyEDA: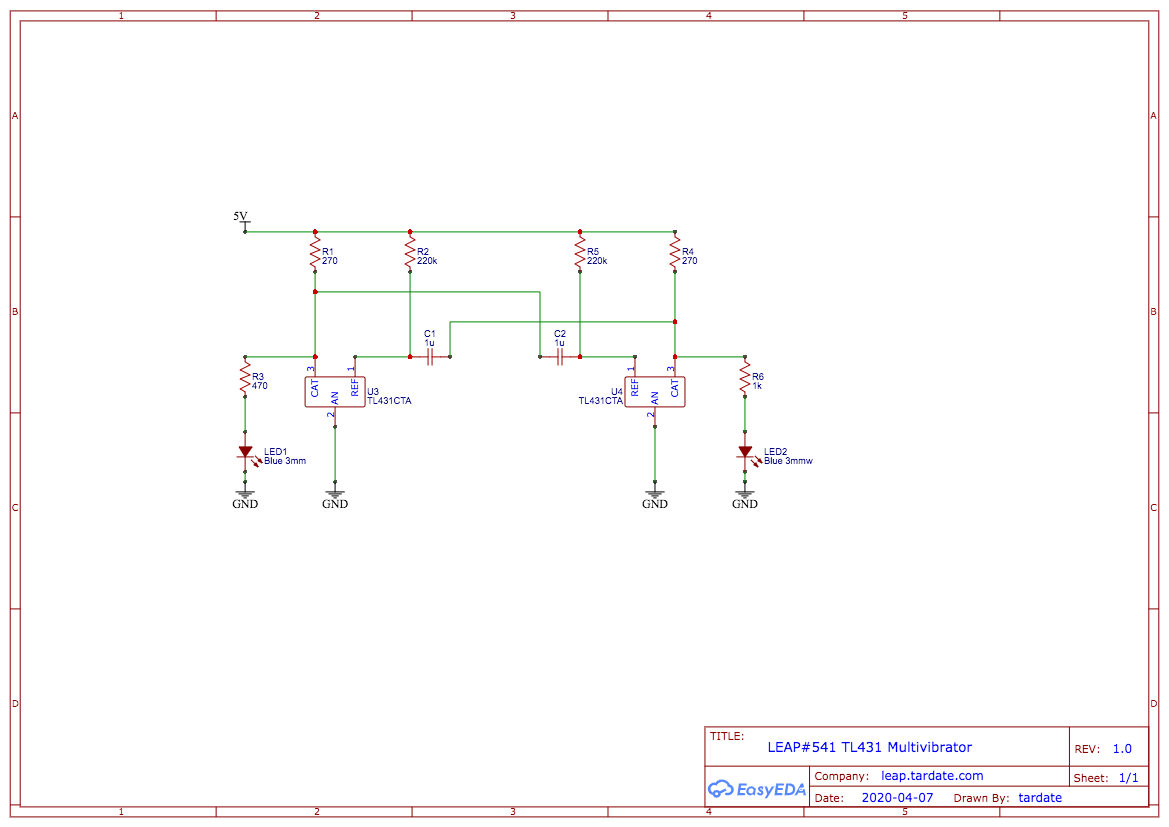 Testing on a breadboard first: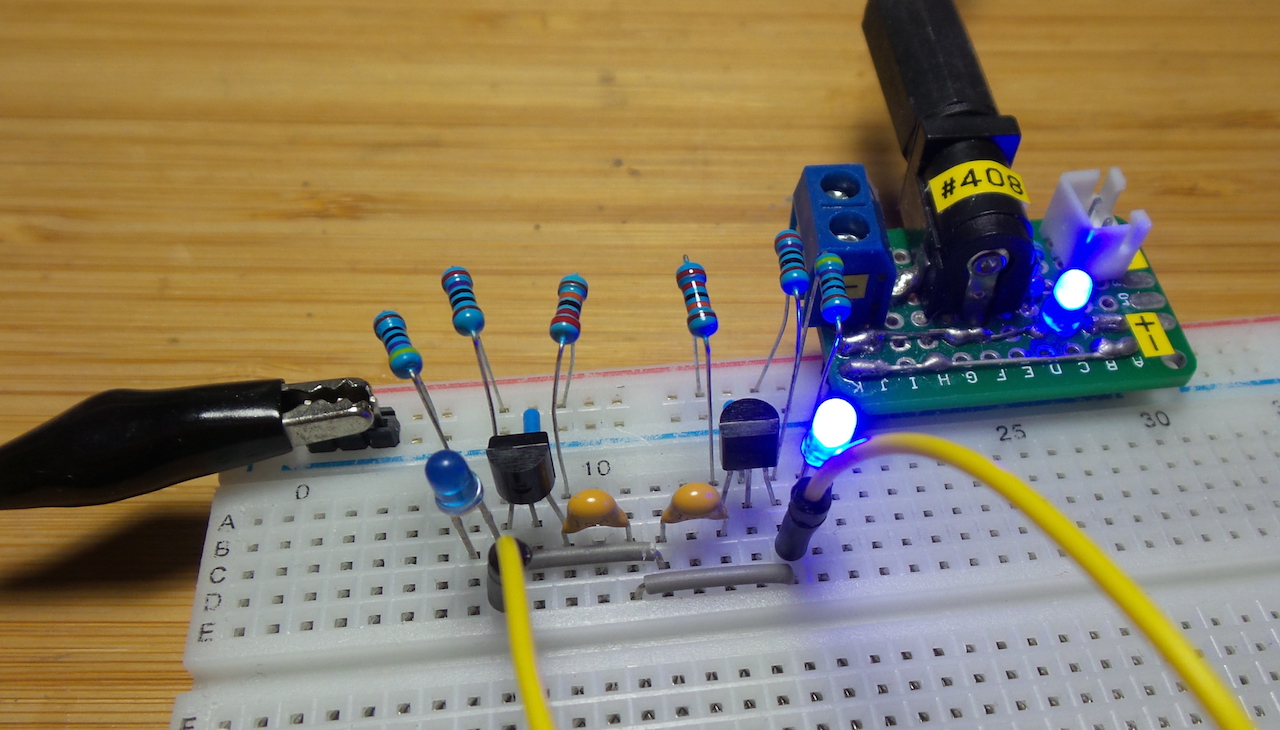 Then transfered to freeform on a micro USB adapter for 5V power: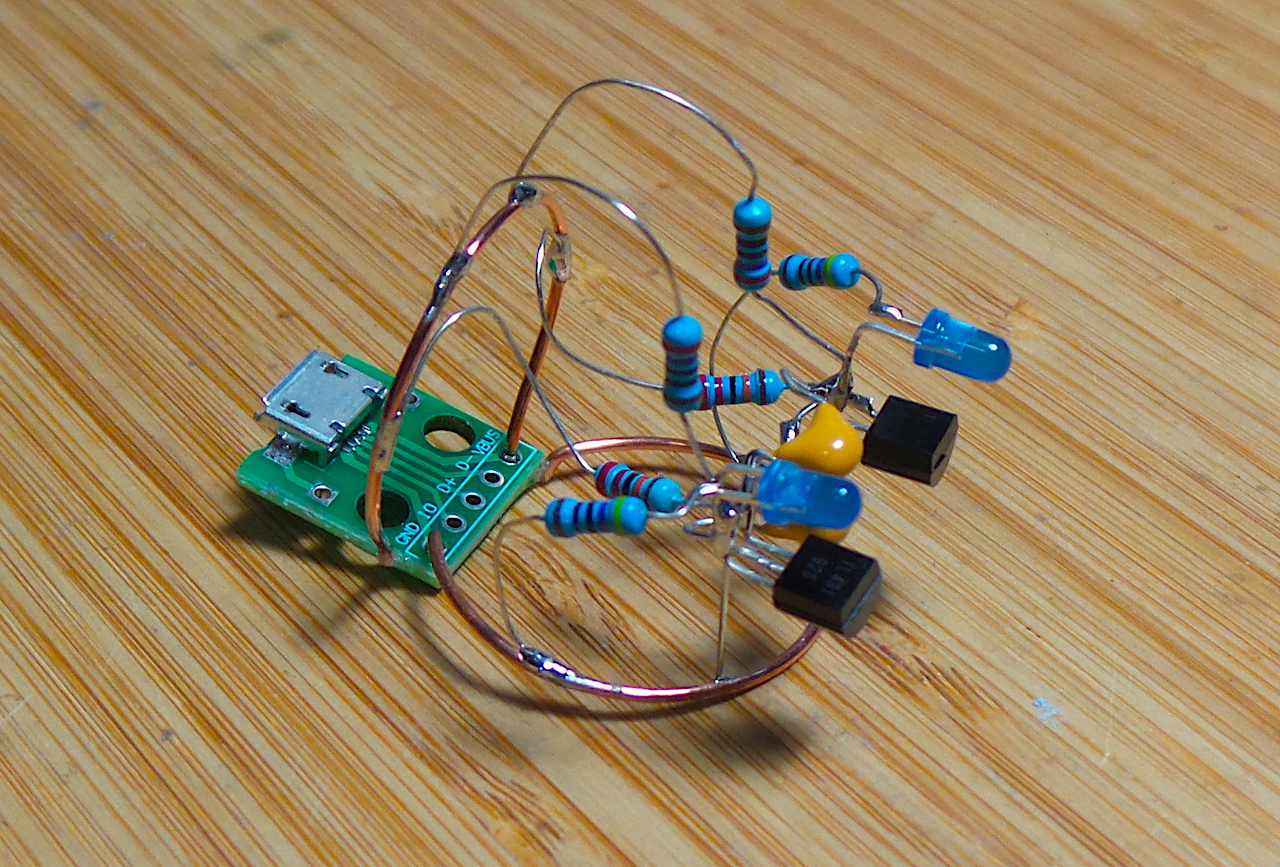 Final build: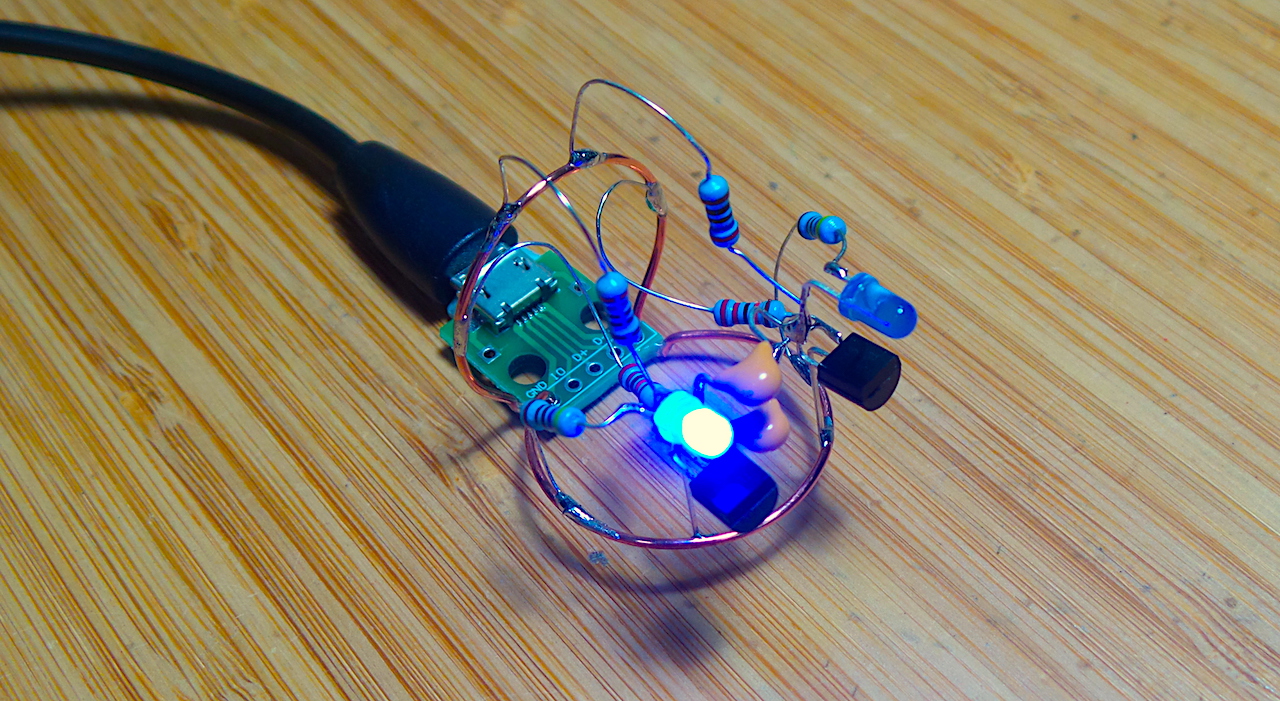 Performance
With my selection of RC components, I'm getting a very nice 4Hz square wave driving the LEDs:
CH1 (yellow):, left, offset -1V
CH2 (blue):, right, offset -5V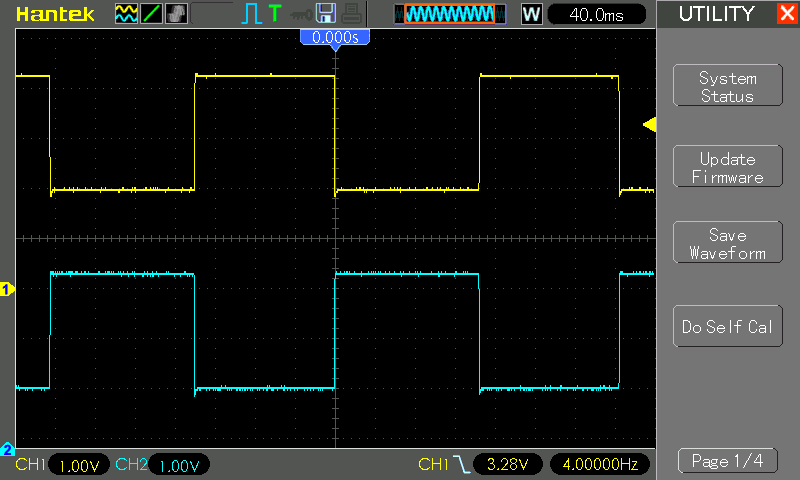 How does it work?
The Elektor article explains in full, but there's the essence as I understand it..
cathode voltage Vk swings between supply voltage and a lower limit 2v
internally, the TL431 essentially compares the reference voltage to an 2.5V reference
RC crossed multivibrator
capacitor can discharge via Vref to cathode when Vk is low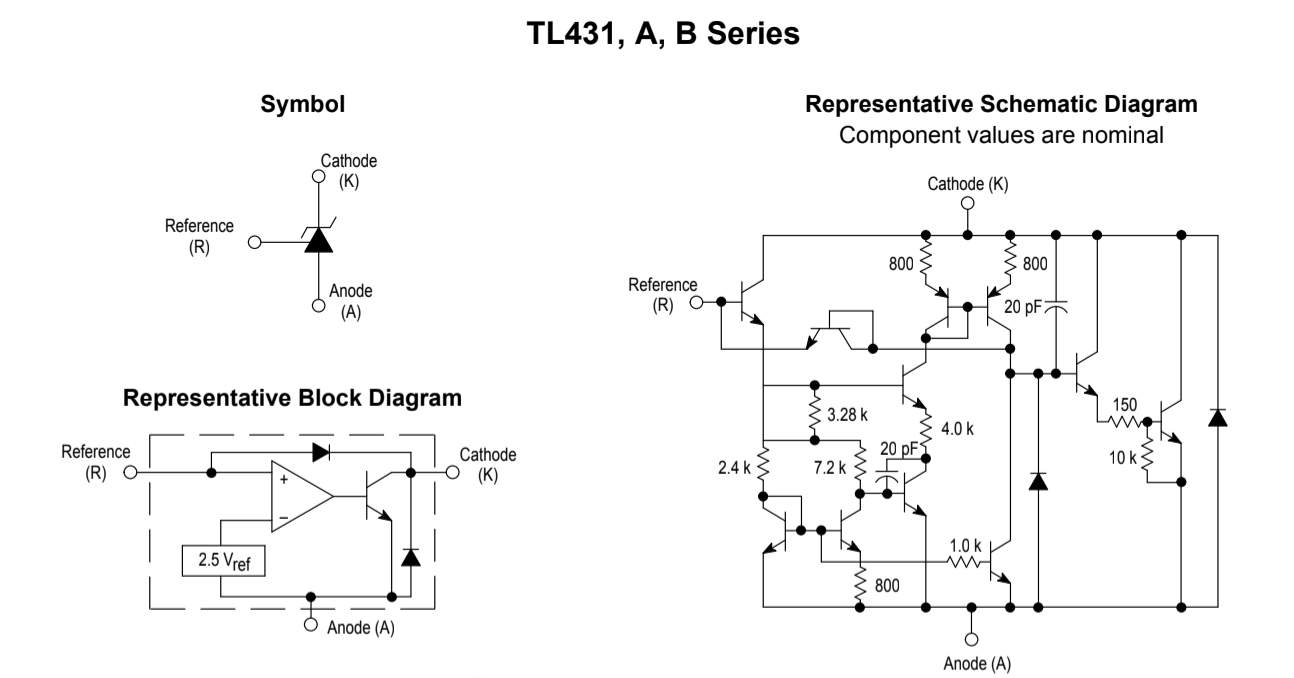 Credits and References