#336 Comparator-based Relaxation Oscillator
Test a classic comparator-based relaxation oscillator, modified for single-supply LM358 OpAmp.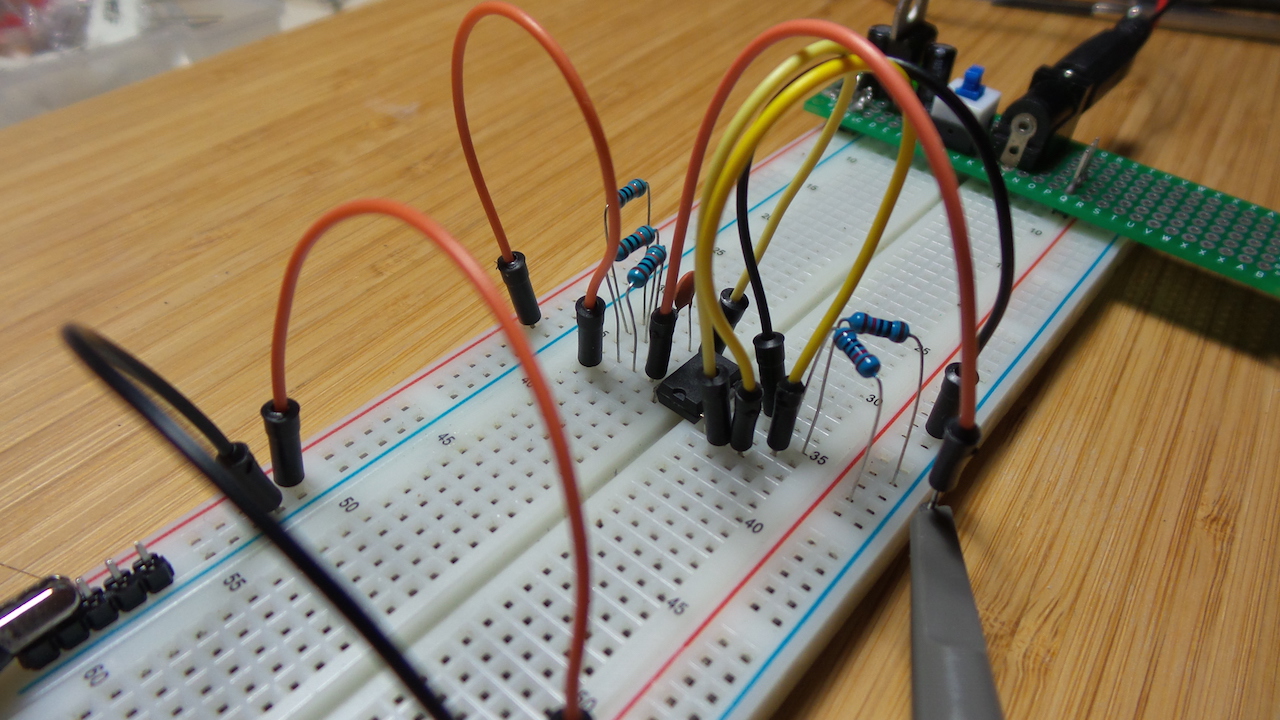 Notes
The comparator-based relaxation oscillator is similar to the astable opamp oscillator - see LEAP#039 - but is a more straight-forward and symmetrical circuit, one that is easy to intuit.
Rather than use dual (+/-) supply, I'm using a voltage divider and buffer to provide a half-supply reference.
The theoretical frequency f = 1/(2ln(3)RC)
I tried a few combinations, and performance was remarkably close to the theory:
| R | C | f (actual) | f (theoretical) |
| --- | --- | --- | --- |
| 100kΩ | 10µF | 437mHz | 455mHz |
| 100kΩ | 100nF | 44.8Hz | 45.51Hz |
Here's the 100kΩ/100nF combo on the scope. Channels connected per the schematic, clearly showing the hysteresis of the capacitor charging curve as it battles the positive feedback.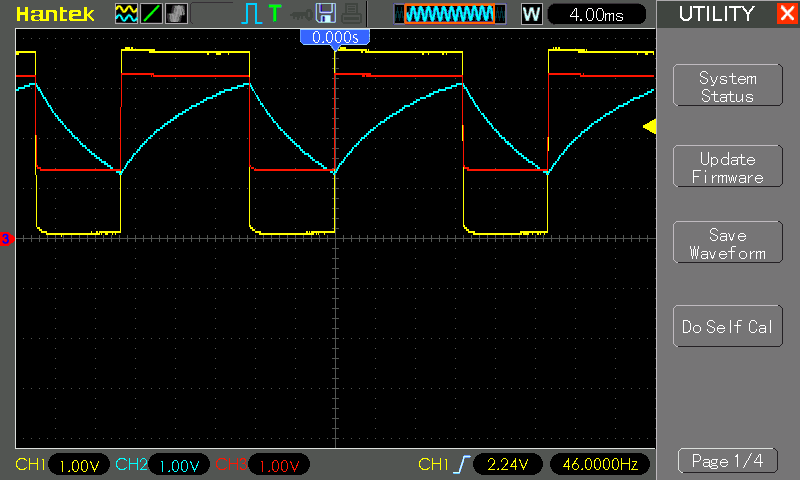 Construction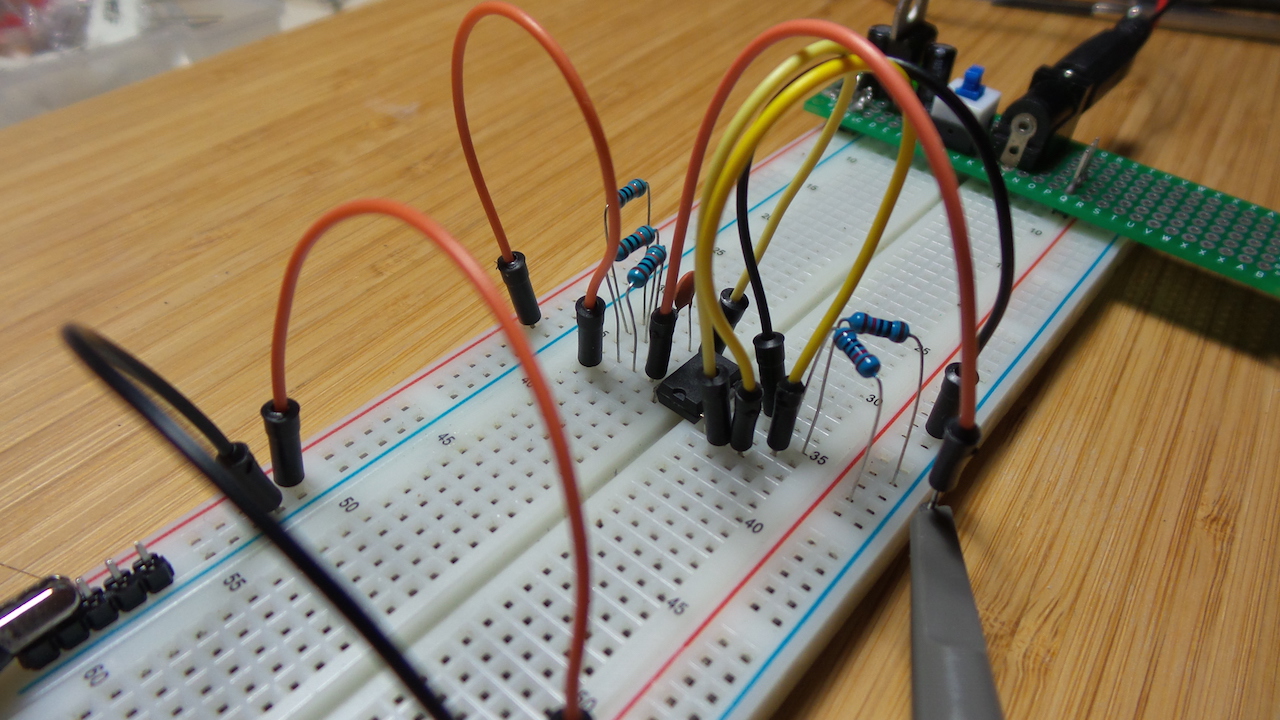 Credits and References