#234 CMOSInverterOscillator
Use a CD4096 to generate an oscillating waveform and plot the results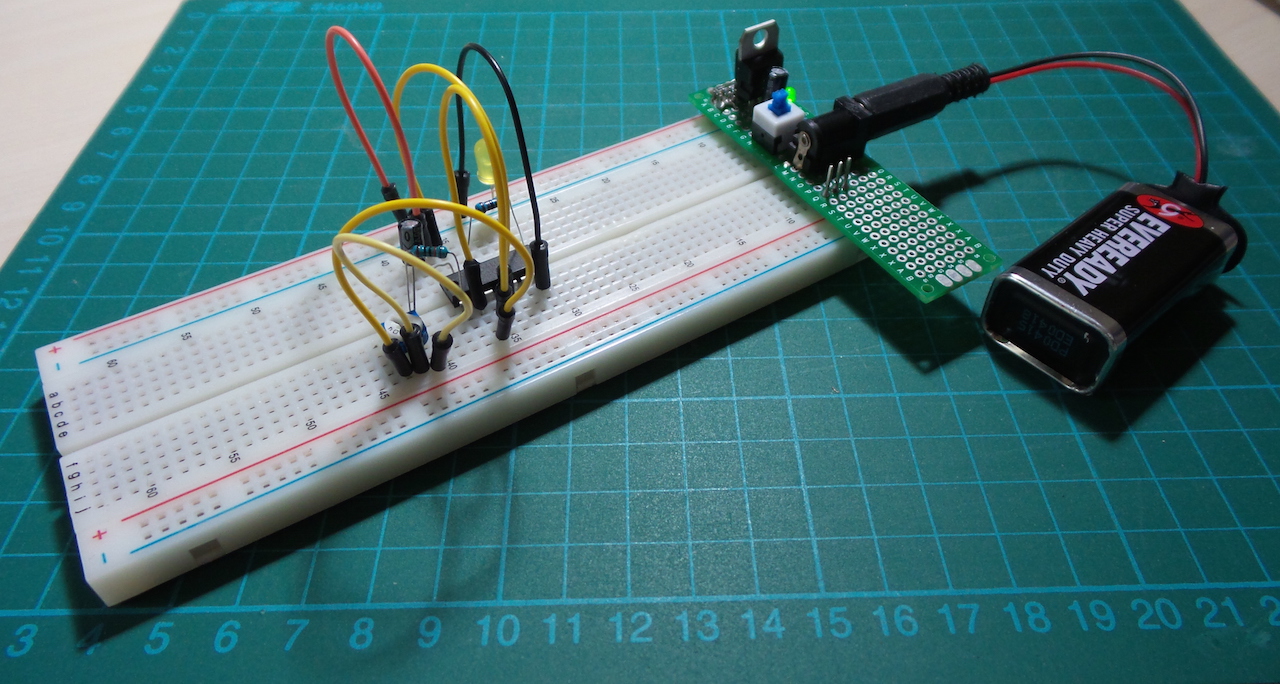 Notes
I found this oscillator circuit as part of the LEAP#182 PowerSupply317Kit.
It is another variation of the basic Schmitt Inverter Waveform Generator pattern, which I tested in LEAP#022 SchmittOscillator.
Performance
… is quite terrible actually. Oscillation is only sustained for a small sweep of the 100kΩ pot. The waveform is also heavily asymmetric - with a duty cycle at most 25%.
| Setting | C1 | R1 (pin 2-3) | Frequency |
| --- | --- | --- | --- |
| max sustained oscillation | 10µF | 2.5kΩ | 27Hz |
| min sustained oscillation | 10µF | 40kΩ | 0.4Hz |
| max sustained oscillation | 1µF | 2.15kΩ | 165Hz |
| min sustained oscillation | 1µF | 40kΩ | 4Hz |
Scope trace for C1=1µF, R1(2-3)=2.15kΩ: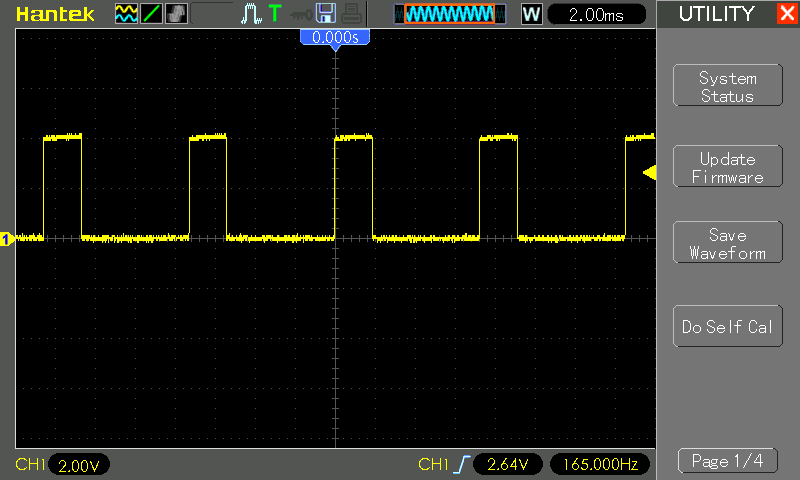 Scope trace for C1=1µF, R1(2-3)=40kΩ: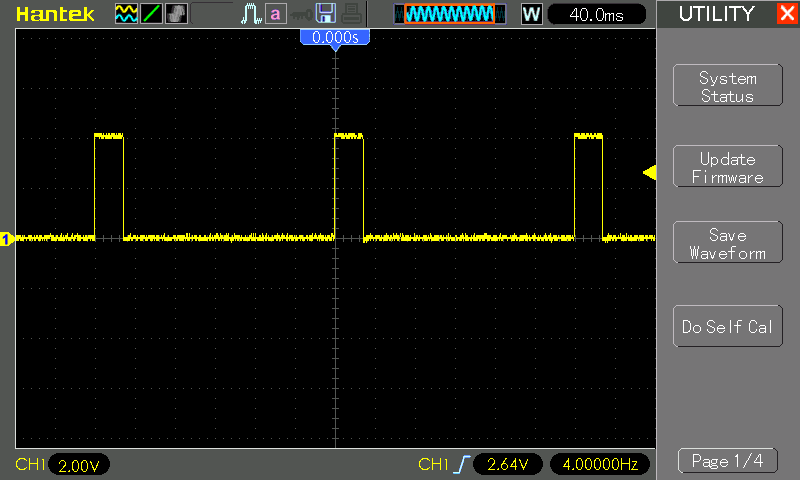 Construction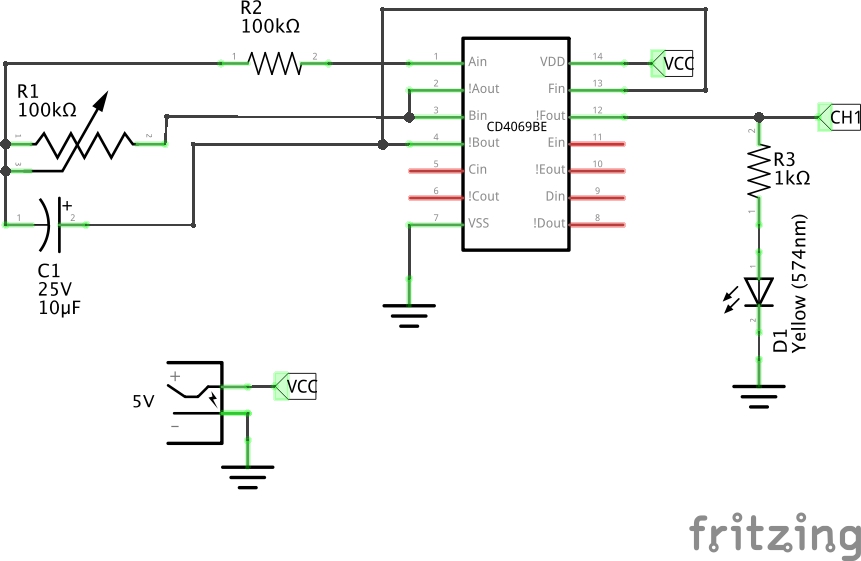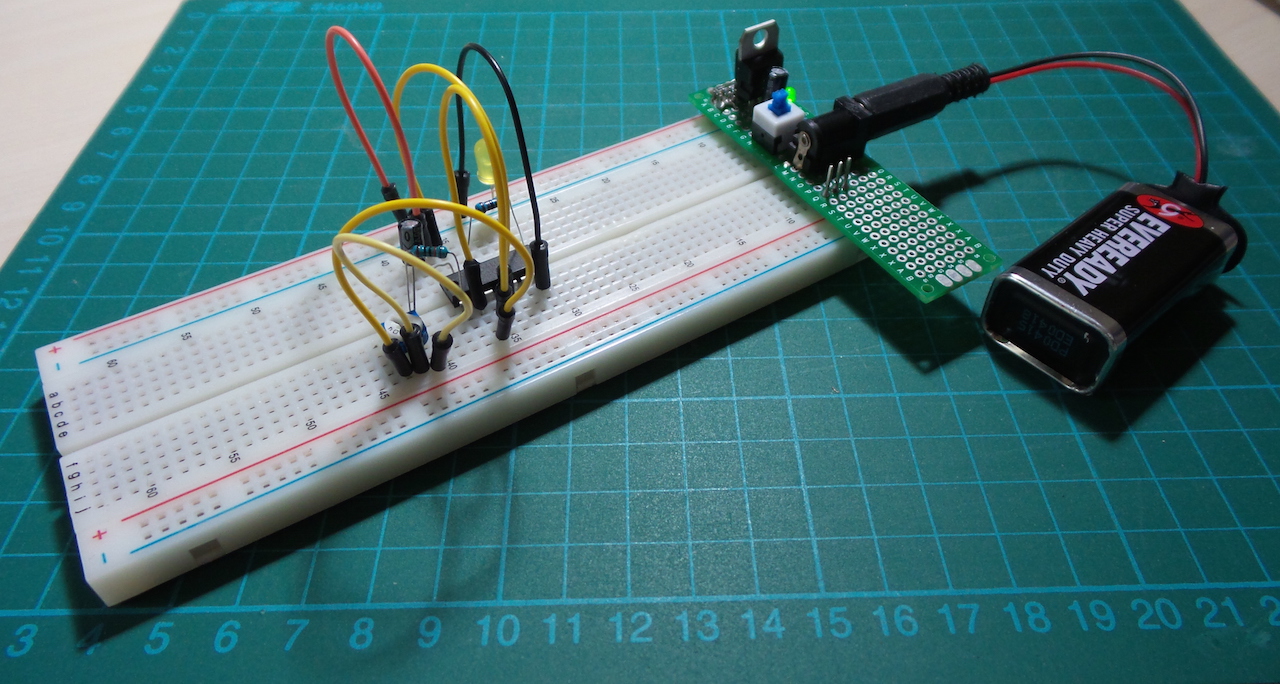 Credits and References