#159 ML741/InvertingAmplifier
Test an inverting amplifier circuit using the ML741 discrete component opamp
Notes
This is a demonstration of an inverting amplifier circuit using the ML741 discrete component opamp.
The inverting amplifier is a generalised case of the basic Inverter circuit, but with an arbitrary gain determined by the input and feedback resistor selection:
How it works
Fundamentally, an op-amp strives to keep its inverting an non-inverting inputs equal by modulating the output.
In the inverter/inverting amplifier configuration, the inverting input is at the inflexion point of the Rin:Rf voltage divider. Hence the op amp achieves inverting/non-inverting input equilibrium when Vout = - Rf/Rin * Vin.
Construction
In this circuit, I am using a single rail supply (V- = GND) instead of the "conventional" dual rail supply (V+/V-).
For this reason, the non-inverting input is pegged to V+/2 with a voltage divider. In a dual rail configuration, V+/2 is usually "ground".
The breadboard build has a fixed gain of -2 but of course the feedback resistor can be replaced with a pot for manual variable gain.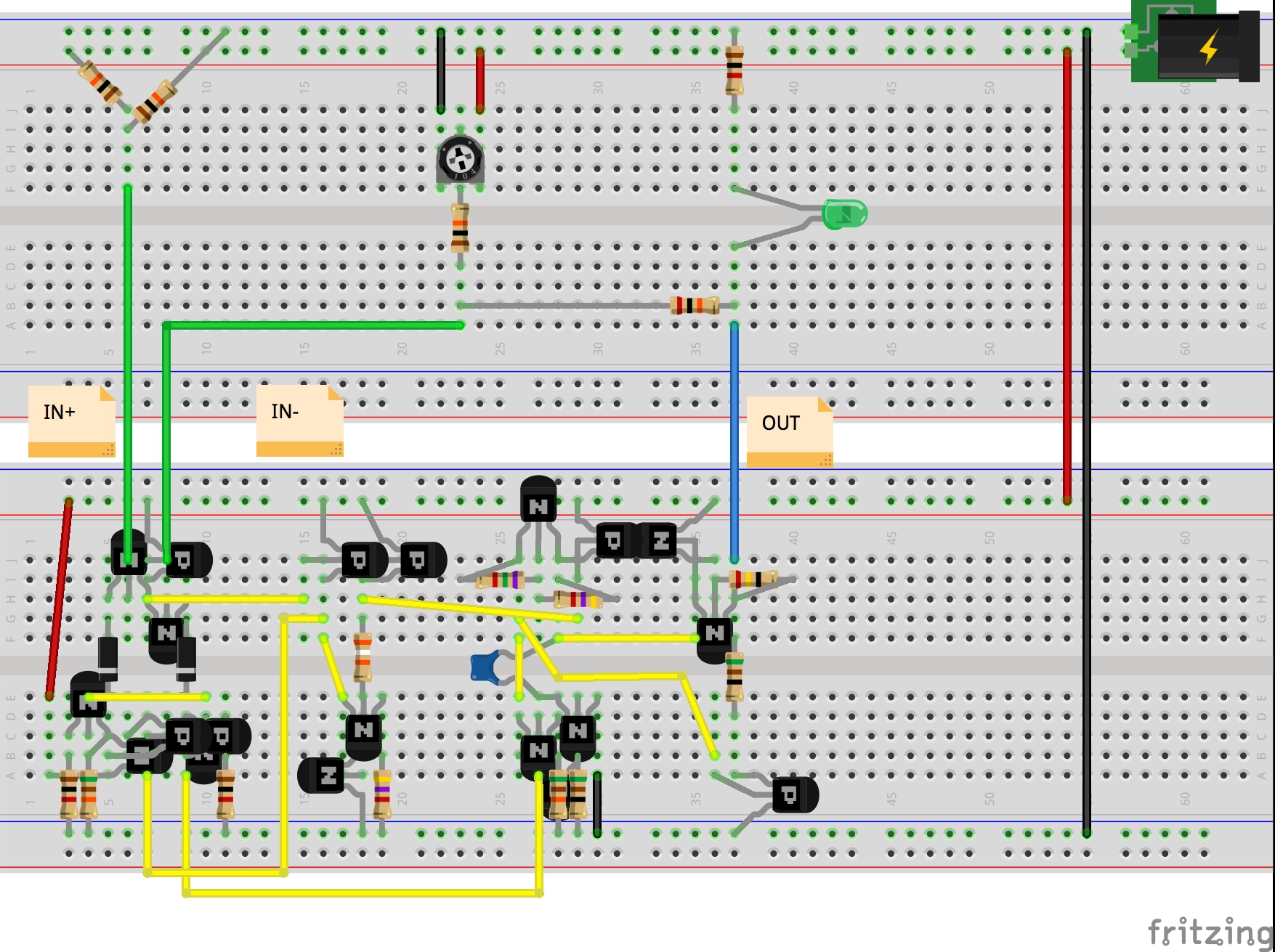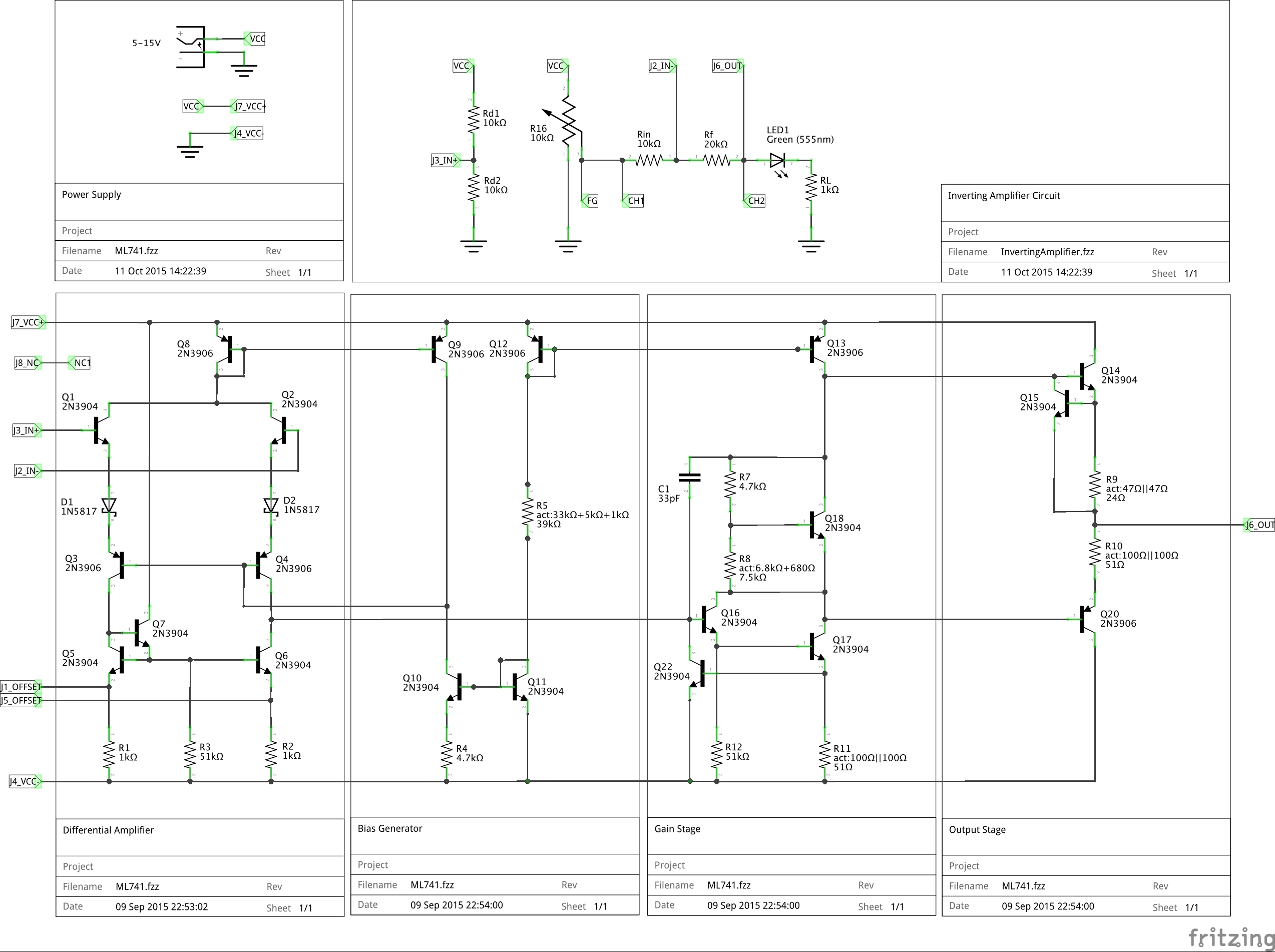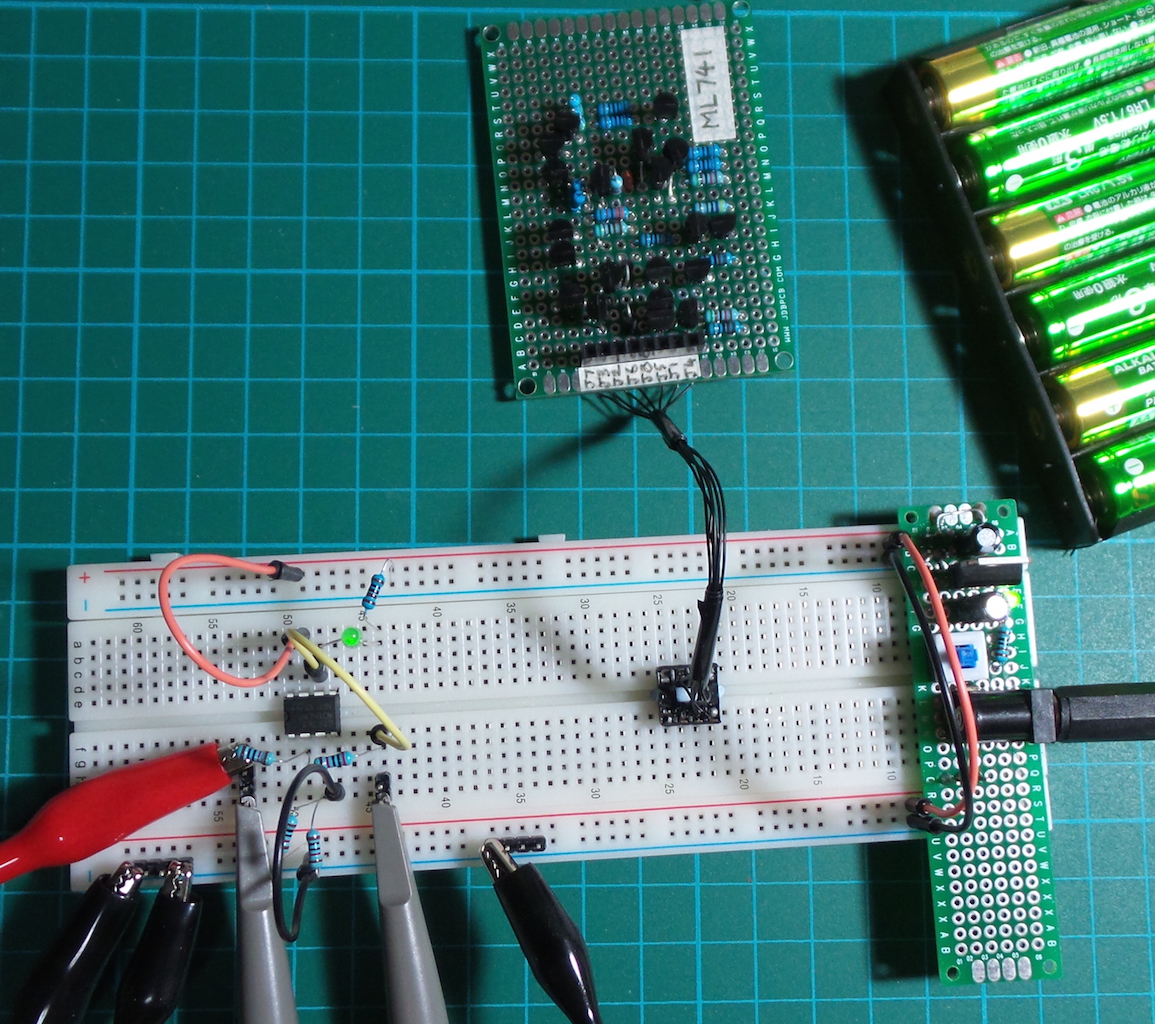 ML741 v "real" 741 Test
Here are some results comparing the behaviour of a standard UA741CN chip with the ML741 (protoboard version).
Setup:
power is 5V single rail, i.e. V- = GND
non-inverting input is fed a sine wave 200mVpp with 2.5V DC offset
the function generator sine wave input replaces the manual 10kΩ input pot in the schematic above (at node FG)
CH1 and CH2 signals are DC coupled and vertical shifted by -2.5V in the screenshots that follow
Scope connections
CH1: non-inverting input
CH2: output
At 10kHz
very slight phase shift for both opamps
UA741CN is delivering almost exactly -2x gain
ML741 is also generating -2x gain, but the output is DC shifted up by ~20mV
ML741: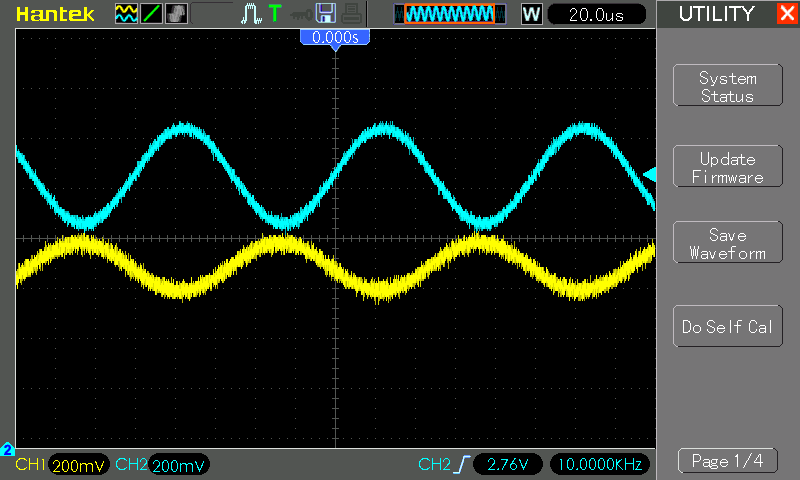 UA741CN: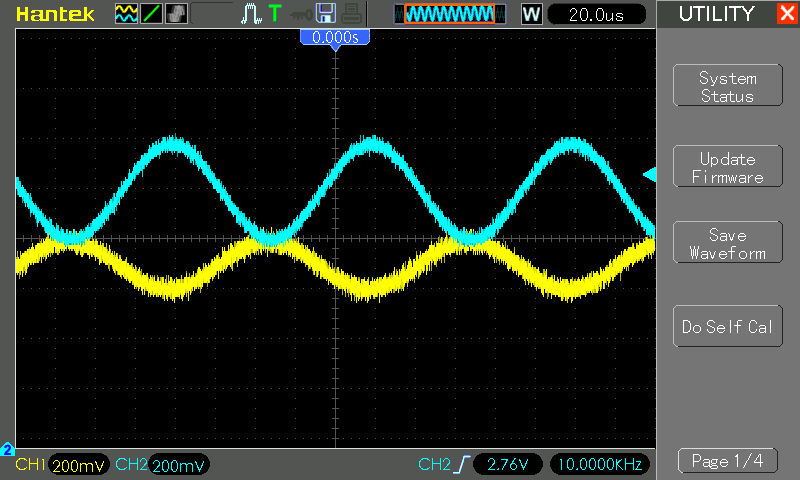 At 100kHz
phase shift has increased for both opamps
output has started to attenuate. By 150kHz or so, already hitting unit gain
ML741 output remains pulled higher by ~20mV
ML741: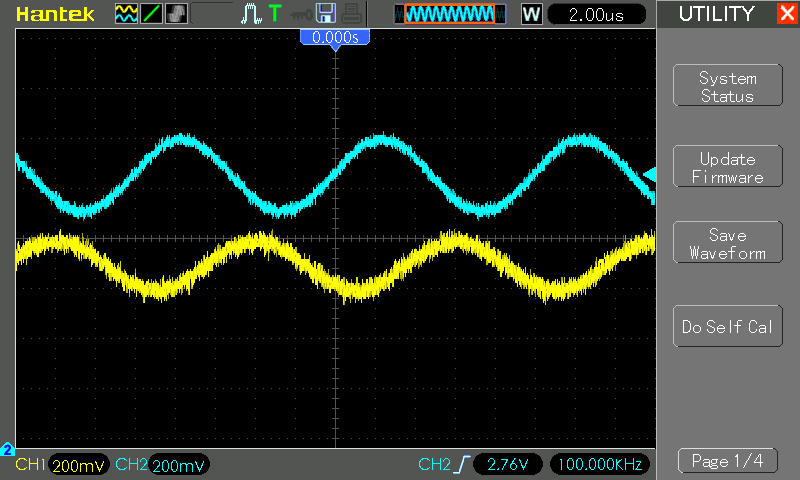 UA741CN: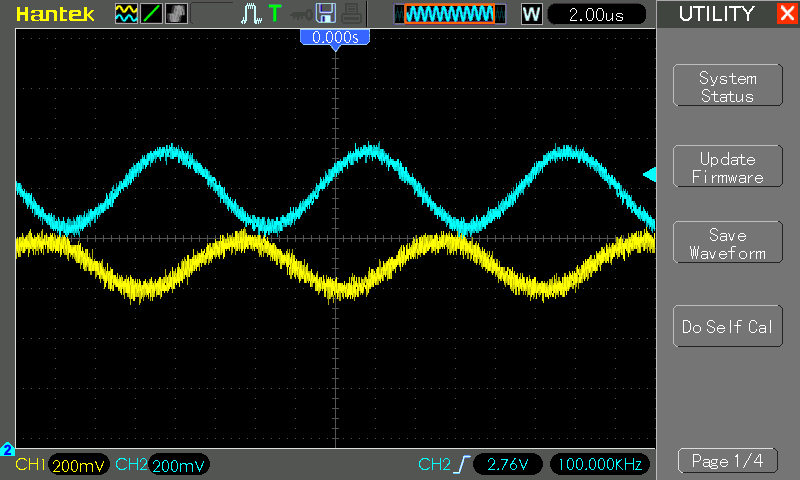 Measurements in action…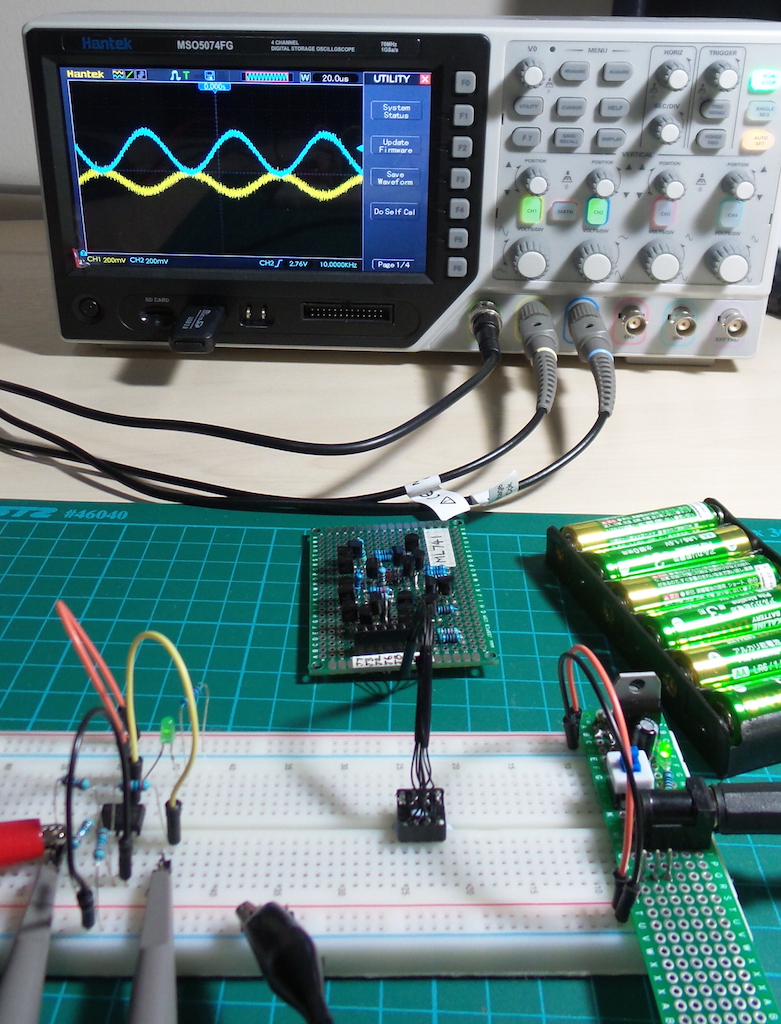 Credits and References