#141 CrystalTester
A Colpitts Oscillator circuit for testing crystal oscillators with a frequency counter.
Notes
G3PTO's Xtal Tester is a simple circuit for measuring an (unknown) crystal's fundamental resonant frequency with a frequency counter. It's a very basic test, but good enough to verify the crystal is working and finding it's frequency.
Of course, the reverse is also true: the circuit provides a nice reference signal for testing a frequency counter!
The circuit is a variant of a Colpitts Oscillator, and is similar to the one built by w2aew - except with component values varied for a different supply voltage.
Construction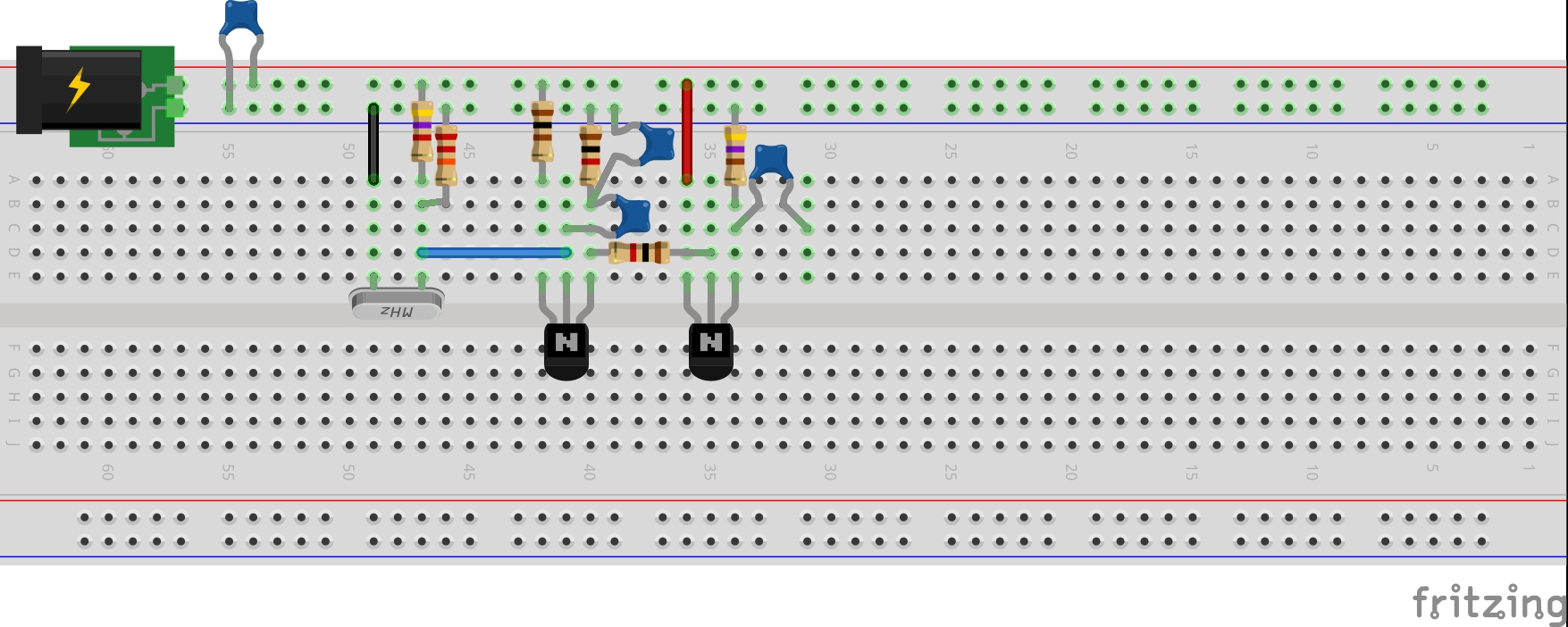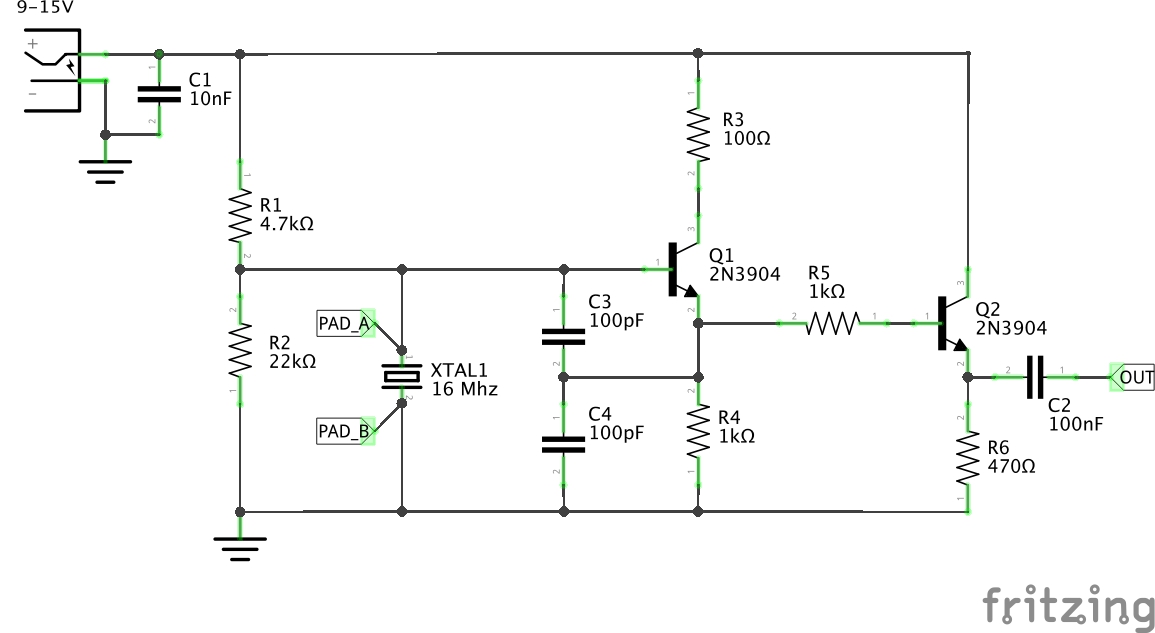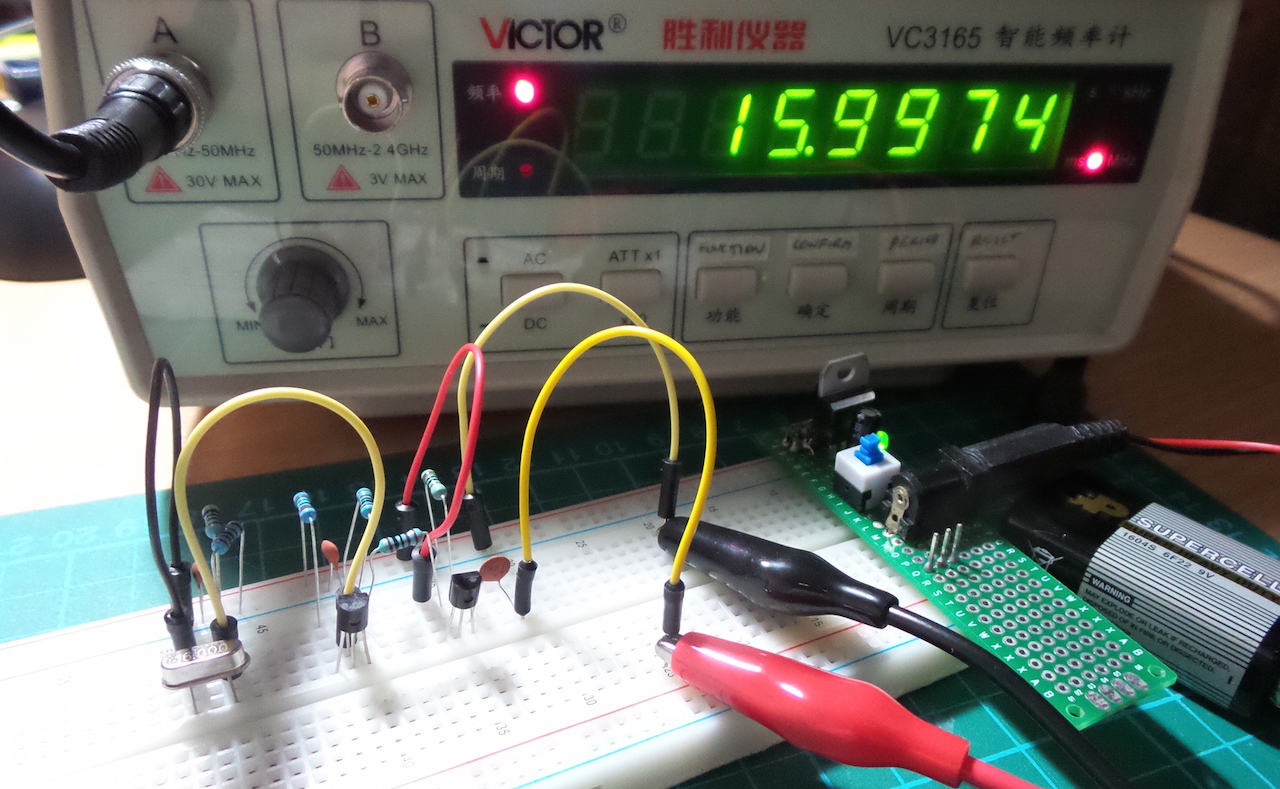 Credits and References