#084 RouletteKit
Build and examine the workings of a commercial 555 Roulette kit
Here's a quick video of it in action: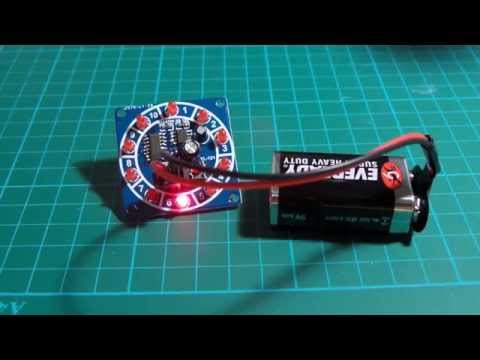 Notes
Julian Ilett really does excellent videos on YouTube, even when he's just building a dinky electronic kit like this 555 Roulette.
So I got myself one of the kits too - mine was all of USD1.11 with free shipping from aliexpress. Dang, now it is only USD1.05!!
And surprise, surprise - mine also came with surface mount components despite the product info online that clearly details DIPs and through-the-hole parts. No mind, a chance to steady my hand for a bit of surface-mount soldering. The IC pin pitch is not too fine, but you definitely need tweezers to get deal with the MELFs.
I must say I was also a little surprised when the unit worked first go - I was sure there would be at least one dry solder joint or bridged connection somewhere.
So how does it work? Basically like this I think:
pressing the switch charges the R1/C1 network and turns on the Q1 NPN
Q1 will remain on while C1 discharges through R1 with time constant (𝛕) of 22s.
Q1 activates the 555 in astable configuration, with a decaying frequency governed by the discharge of C2 through R3 when Q1 turns off.
pulse stream from 555 pin 3 feeds the CD4017 pin 14 clock signal
the CD4017 will enable its 10 output pins in sequence, lighting the attached LED, until the pulse stream stops
Construction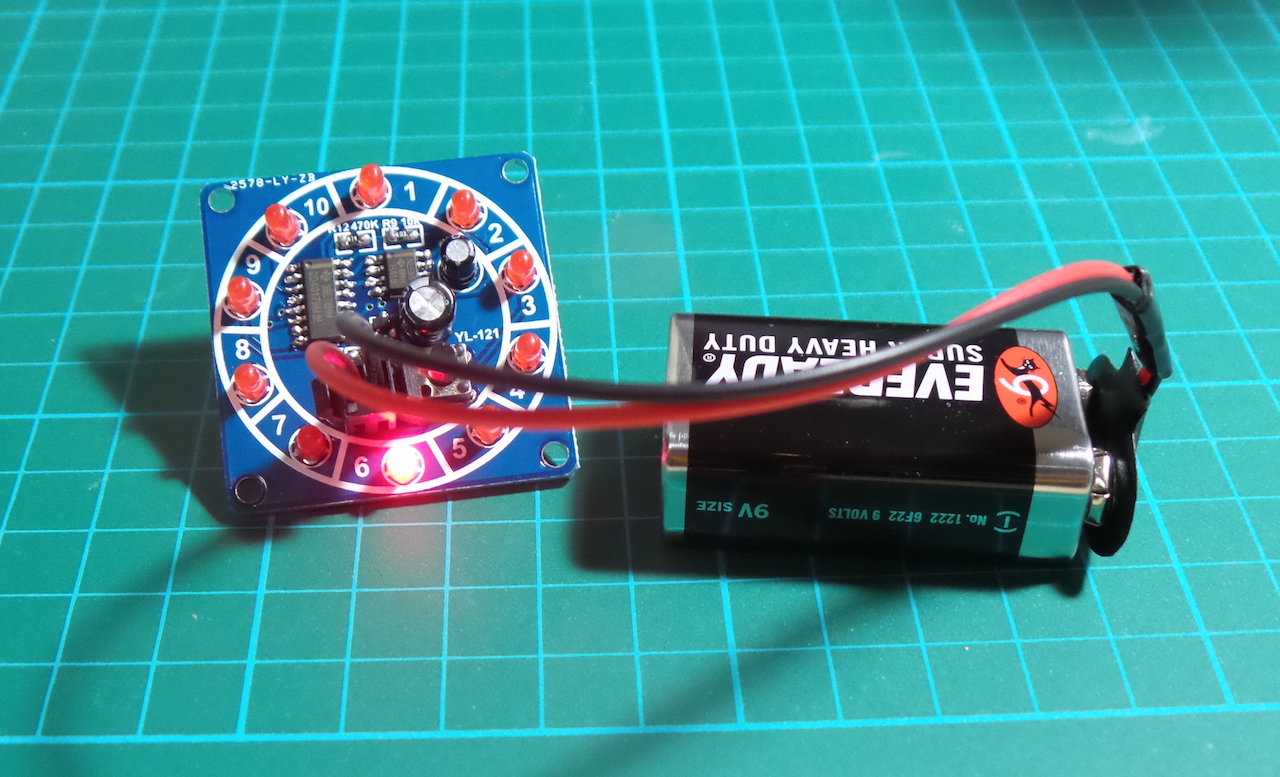 Credits and References