#096 Smokey
A quick build of a Smokey-like LM386 guitar power amp.
Here's a quick demo of the circuit in action: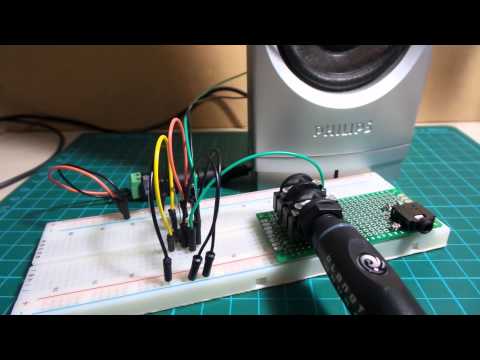 Notes
The Smokey is pretty much the grandfather of a range of LM386-based guitar amps, like the "Little Gem"/A386 variant by General Guitar Gadgets .. see my build here.
So I thought I'd see what the Smokey really sounds like. This circuit uses the details from this analysis to do the build. The 47μF C1 is required to correctly bias the input since we have a direct connection from guitar to the op-amp input.
I had to make a couple of variations to get it to work properly:
I had to remove the short from pins 1-8 of the LM386 because it couldn't handle the gain. Without the short, the amp runs at the default 20x.
adding 100μF C3 filters noise from the power supply. This is essential with a switch-mode 9V adapter, not required with a battery.
Construction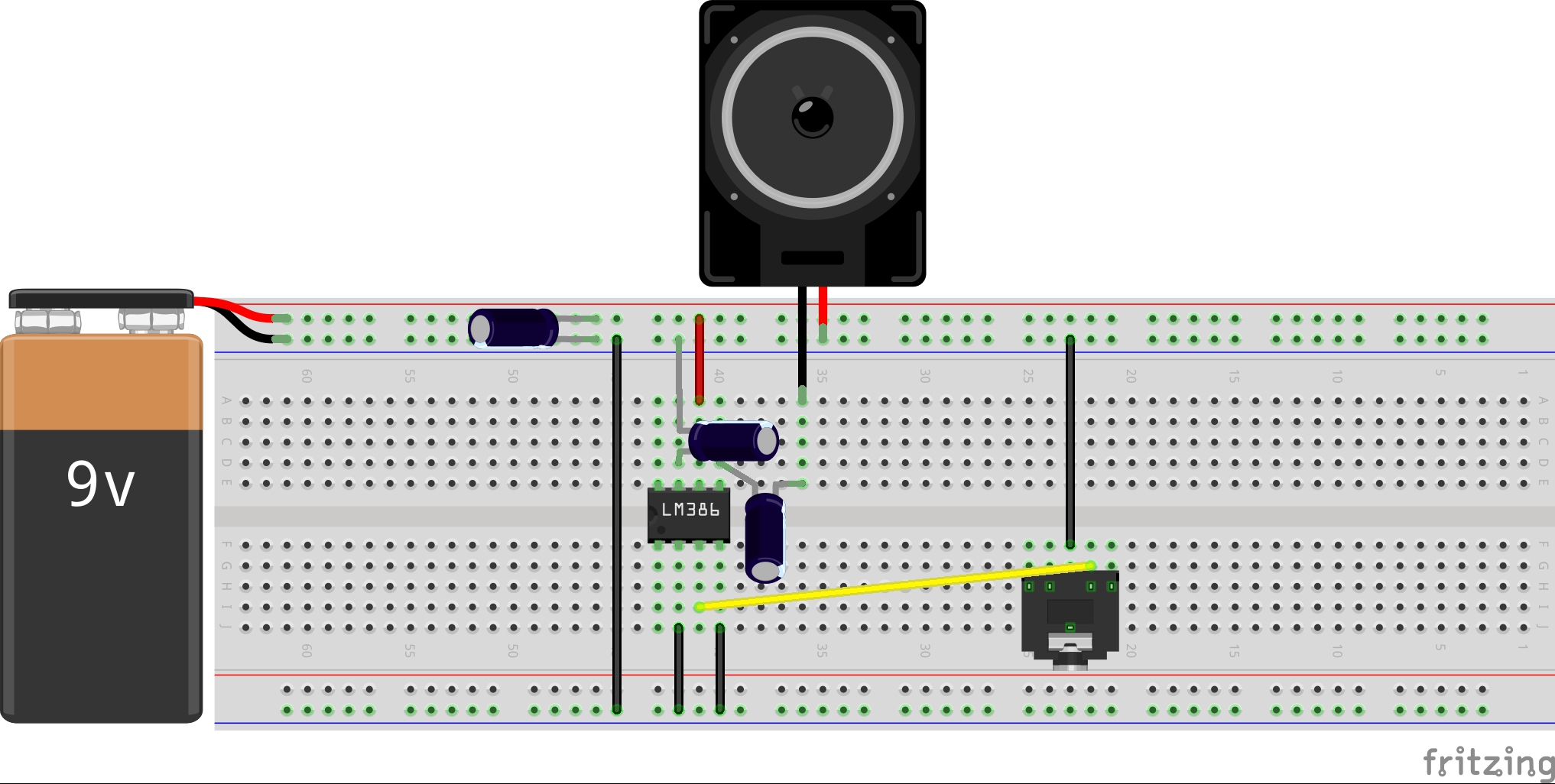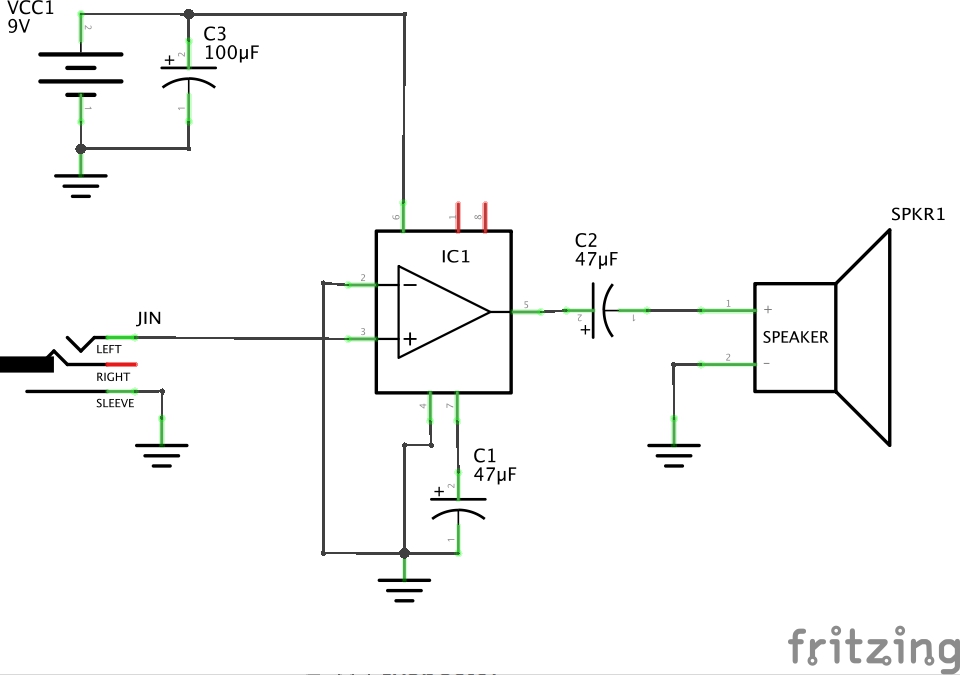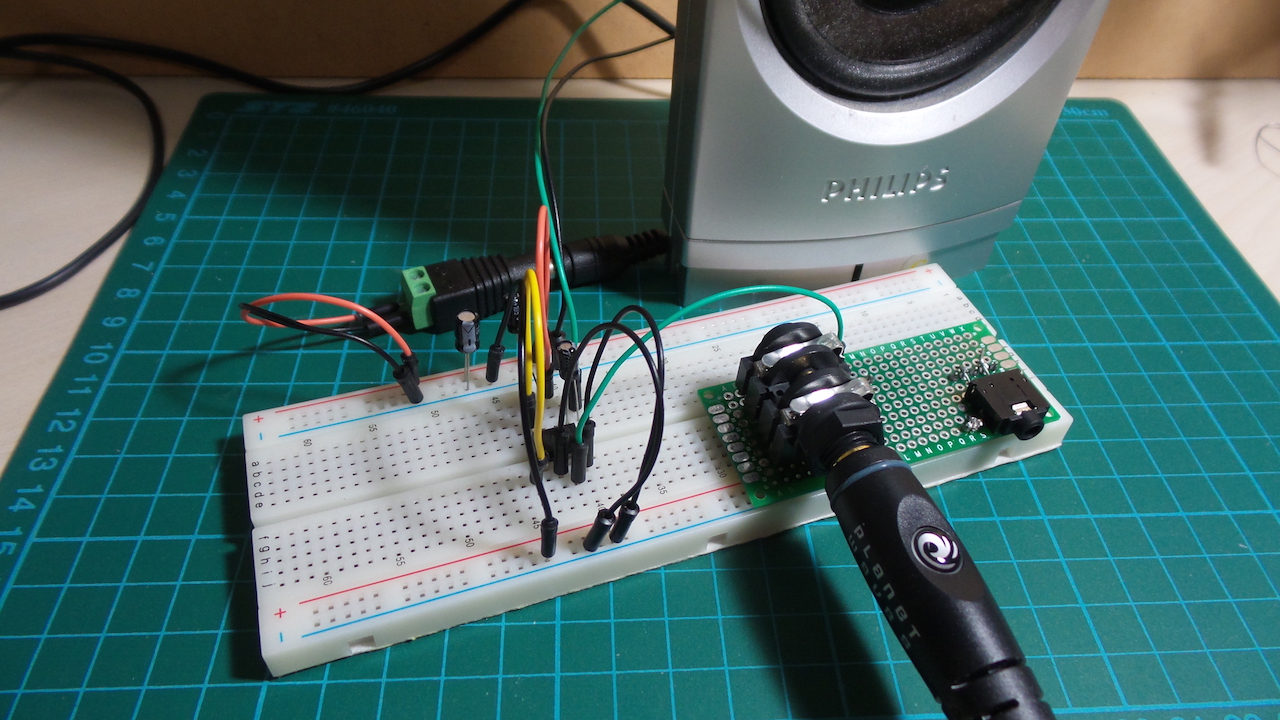 Credits and References